I had a dream last night that seemed so real, I had a difficult time figuring out after awakening if the lingering memory had happened or not.
I dreamt that enough people figured out the coronavirus was fake. It was a bizarre hallucination that made perfect sense in my mind at the time of perception.
People were protesting in cities and towns throughout the world. Large mask-burning demonstrations and riots were taking place in Europe and the United States.
Massive crowds of people had marched into Washington, D.C., and other government centers in sovereign countries globally.
Hospitals in the US had become locations where protestors were gathering and screaming. The masses figured out the medical profession had played an integral part in allowing the hoax to go on.
The mainstream media had been shut down somehow, and those in the know had accessed emergency broadcast channels the world over to inform the public about many things. The hypnotists had been silenced, and the hypnotic effects on the public halted.
It was a truly crazy dream.
Could you imagine if people in real life suddenly awakened and understood that everything they had been told about the pandemic was a well-orchestrated lie? Could you imagine how angry people would be and how much they would want to lash out at the controlling powers?
I don't know if what I dreamt of was a hallucination, premonition, or just wishful thinking. Still, it repositioned in my mind how powerful the people living in the world could be if they organized and became aware of what is happening.
The government leaders on this planet would become immediate targets of an aggressive and uncontrollable population if the false viral narrative was ever disclosed. It's the reason why the powers that be spend so many resources on acquiring mind control technologies to prevent that scenario from ever coming to fruition.
I know what I dreamt is probably something that will never happen, but a guy can dream, can't he?
________________________________
PLEASE SIGN MY COVID-19 PETITION THAT REJECTS THE OFFICIAL NARRATIVE AND INVITATION TO TAKE THE VACCINE.
Next, screenshot your signed name on the petition platform, print a hardcopy, and keep it in a safe place.
PLEASE SIGN MY COVID-19 PETITION THAT REJECTS THE OFFICIAL NARRATIVE AND INVITATION TO TAKE THE VACCINE.
____________________________________
THE TARGET LIST MOVIE IS COMING TO AMAZON PRIME, AND WE'RE ABOUT TO EXPOSE BIG PHARMA!
In association with River Rose Productions, Mad Wife Productions has announced that The Target List movie will be filmed in March 2021.
UPDATE! — CAST TO BE ANNOUNCED SOON!
The pilot movie (screenplay written by MJ Palo and John Reizer) is based on the 2019 novel by John Reizer and will be filmed in March 2021. The Target List will be released in the summer of 2021 on Amazon Prime.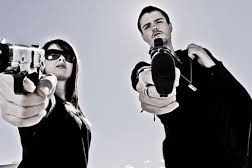 The Target List IMDb Official Movie Page 
GOFUNDME DONATIONS OF ANY AMOUNT ARE GREATLY APPRECIATED — PLEASE CLICK HERE!
What is the story?
After announcing a ground-breaking cancer cure, two members of a research team are shot by an assassin. The remaining two researchers barely escape the attack, only to find themselves framed for murder. Now they need to prove their innocence while running from both the police and the assassin hired to kill them by big pharma.
The Target List is also available as a novel!
When are you filming?
Filming is scheduled for March 2021.
Use of donations:
We have already secured the necessary funding for this project and are looking for extra help to offset production expenses. All donations will be used exclusively for the production of the movie.
Perks:
–Donate $50 and receive an electronic copy of the book.
–Donate $100 and receive an e-copy of the book, Thank You credit, and a private link to online screening.
–Donate $200.00 and receive an e-copy of the book, co-executive producer credit, and a link to online screening.
$3,350.00 GIVEN SO FAR. (A HUGE THANK YOU GOES OUT TO ALL THE NOFAKENEWS VISITORS WHO HAVE SUPPORTED THIS PROJECT!)

 ❤