I know that many readers here have already downloaded and read my free ebook, COVID-19: A Different Perspective. Many thousands of copies have been obtained from this website and other platforms on the Internet promoting the text.
Because NoFakeNews is receiving new visitors each day, I wanted to make sure that people who haven't had a chance to read this text take an hour or so to do so.
I have written and published a new book, Covid-19: A Different Perspective, that I am making available to everybody free of charge. It is my hope and sincere desire that readers will share this book with friends and family members that they believe are awake and open to reading about a different viewpoint concerning the Covid-19 world pandemic.
Click the link below to download PDF — Free Book!
I wrote this material many months ago, and it's been online for a while. I believe the content is a good starting point for those aware that something is not right with the pandemic's official narrative but not fully awakened to understand all the details.
Please tell others who are still half asleep about the publication and encourage them to read it. The book is an easy read and has been written so that laypeople can quickly understand what is transpiring worldwide.
__________________________
FOR THE REST OF US!
It's time to start ignoring the plandemic! That doesn't mean I am going to stop writing about what is happening. It means that once we understand the virus is fake, we need to stop obeying draconian directives that are being handed down by all governments at all levels to harm the human race.
The vaccines people are so eager to have injected in their bodies will immediately alter their nervous systems and physiology. Some people will display adverse reactions right away, while others will see the damage become evident days, months, or years later. Regardless of timing, the damaging effects will occur in all people who receive the products.
While most of society continues to self-isolate and engage in social distancing practices due to the coronavirus world pandemic, this website has been on the record and publishing an official academic position statement that is based on a different paradigm and perspective concerning Covid-19:
Covid-19 is a fake illness that is not caused by a virus, nor can it be spread from person to person.
The alleged virus reported to cause Covid-19 is not a new coronavirus, and it has not spread throughout the world.
The alleged Covid-19 symptoms reported worldwide are common colds, pneumococcal, and upper respiratory infections that have been intentionally and inappropriately diagnosed as a new virus strain within the family of coronaviruses.
Human beings cannot become infected from respiratory droplets from other persons allegedly infected by Covid-19 because the virus does not exist.
Human beings cannot become infected by coming into close contact with a person who allegedly has Covid-19 because the virus does not exist.
Human beings cannot get the virus by touching a surface or object that allegedly has the virus on it and then touching their mouth, nose, or eyes because it does not exist.
The best way to protect human beings from the alleged virus is to realize that it doesn't exist, and therefore there is zero chance of catching anything.
There is no need to stay home and avoid contact with others.
There is no need to wear face-coverings anywhere.
There is no need to clean and disinfect frequently touched surfaces.
There is no need to maintain a distance of six feet from other human beings.
No human beings are at risk of getting Covid-19 because the virus is a hoax and has never been scientifically isolated using Koch's postulates.
All recorded case numbers of Covid-19 are false-positive results originating from either CT scans, presumptive positive diagnoses, and PCR tests that are scientifically unreliable because they register false-positive results for other genetic materials commonly found in humans that are not named Covid-19.
There is no need to take a vaccine now or in the future for Covid-19 because the virus is a hoax.
The information being published and distributed by health regulatory agencies worldwide concerning Covid-19 is purposely misleading and counterproductive to maintaining a healthy functioning human immune system.
All therapeutic mitigation techniques recommended and promoted by health regulatory agencies worldwide are entirely useless and unnecessary concerning Covid-19 because the virus does not exist.
Covid-19 is a scripted psyop written by scientific writers and dress rehearsed in New York City in a simulation exercise titled EVENT 201 in the fall of 2019.
The government leaders of all sovereign territories worldwide are criminal partners and guilty of endorsing and promoting a genocidal plan to cull the human population.
We need to immediately start holding all elected public servants accountable for the actions and crimes they are committing against humanity.
The only way this happens is by learning the truth about the plandemic and then taking appropriate action. To know the truth about this or any crime and not take action against the perpetrators is unacceptable.
_________________________________
PLEASE SIGN MY COVID-19 PETITION THAT REJECTS THE OFFICIAL NARRATIVE AND INVITATION TO TAKE THE VACCINE.
Next, screenshot your signed name on the petition platform, print a hardcopy, and keep it in a safe place.
PLEASE SIGN MY COVID-19 PETITION THAT REJECTS THE OFFICIAL NARRATIVE AND INVITATION TO TAKE THE VACCINE.
____________________________________
THE TARGET LIST MOVIE IS COMING TO AMAZON PRIME, AND WE'RE ABOUT TO EXPOSE BIG PHARMA!
UPDATE! — CAST AUDITIONS WILL BE HELD DECEMBER 20, 2020!
In association with River Rose Productions, Mad Wife Productions has announced that auditions for The Target List movie will be held in December 2020.
The pilot movie (screenplay written by MJ Palo and John Reizer) is based on the 2019 novel by John Reizer and will be filmed in March 2021. The Target List will be released in the summer of 2021 on Amazon Prime.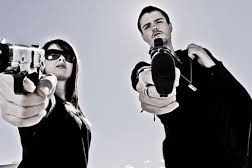 The Target List IMDb Official Movie Page 
GOFUNDME DONATIONS OF ANY AMOUNT ARE GREATLY APPRECIATED — PLEASE CLICK HERE!
$2,750.00 GIVEN SO FAR. (A HUGE THANK YOU GOES OUT TO ALL THE NOFAKENEWS VISITORS WHO HAVE SUPPORTED THIS PROJECT!) ❤