The COVID-19 vaccines people are so eager to have injected into their bodies will immediately alter human physiology. Some people will display adverse reactions right away, while others will see the damage become evident days, months, or in most instances, years later. Regardless of timing, the damaging effects will occur in all people who receive the products.
The nurse in the video above who fainted after receiving a COVID-19 vaccine was obviously instructed by medical executives to explain the incident by stating she has a condition that affects the nervous system that causes her to faint when experiencing pain. If that were true, why would they select her as the person to take the vaccine on live television? Are you kidding me? This was a public relations disaster!
The fainting episode occurred seventeen minutes after receiving the vaccine, and she didn't appear to be in any pain while giving the interview.
She's lucky she didn't suffer a worse fate than she did. People have died after taking vaccines. Adverse reactions are different in every person. It's like playing a game of Russian roulette whenever you take any vaccine. Regarding the COVID-19 vaccine, it's like playing Russian roulette with bullets in every chamber of the gun.
The information below was compiled by several large law firms that regularly represent clients that have been irreparably harmed or killed from various vaccines.
Common Adverse Reactions from Vaccines
Autoimmune Hepatitis
Narcolepsy
Kawasaki Disease
Intussusception
Pemphigus
Polymyalgia Rheumatica
Brachial Neuritis
Polyarteritis Nodosa
Neuromyelitis Optica
Thrombocytopenia Purpura
Dermatomyositis or JDM
Complex Regional Pain Syndrome (CRPS or RSD)
Multiple Sclerosis
SIRVA
Polycystic Ovary Syndrome (PCOS)
Guillain-Barre Syndrome
Chronic Inflammatory Demyelinating Polyneuropathy (CIDP)
Acute Disseminated Encephalomyelitis (ADEM)
Encephalitis
Transverse Myelitis
Rheumatoid Arthritis or JRA
Bell's Palsy
Aplastic Anemia
Henoch Schonlein Purpura
Linear IGA Bullous Dermatosis (LABD)
Syncope (Fainting After a Vaccine)
Granulomatosis with Polyangiitis
Vaccines Covered by the (VICP) Vaccine Injury Compensation Program (COVID-19 Vaccine is Not Covered!)
Tetanus toxoid-containing vaccines (DTaP, Tdap, DTP-Hib, DT, Td, TT)
Pertussis antigen-containing vaccines (DTaP, Tdap, DTP, P, DTP-Hib)
Measles, mumps, and rubella virus-containing vaccines in any combination (MMR, MR, M, R)
Rubella virus-containing vaccines (MMR, MR, R)
Measles virus-containing vaccines (MMR, MR, M)
Polio live virus-containing vaccines (OPV)
Polio inactivated-virus containing vaccines (IPV)
Hepatitis B antigen-containing vaccines (Engerix-B, Recombivax HB, Twinrix)
Hemophilus influenzae (type b polysaccharide conjugate vaccines)
Varicella vaccine (Varivax chickenpox virus vaccine and ProQuad)
Rotavirus vaccine (Rota Teq )
Pneumococcal conjugate vaccines (Prevnar)
Hepatitis A vaccines (Havrix, VAQTA, and Twinrix)
Trivalent influenza vaccines (Flu vaccines including FluMist, a live attenuated influenza virus vaccine; and injectable influenza vaccines FluShield, Fluvirin, Fluzone, and Afluria)
Meningococcal vaccines (meningococcal polysaccharide vaccine (MPSV4) and meningococcal conjugate vaccine (MCV4), Menactra)
Human papillomavirus (HPV) vaccines (Gardasil and Cervarix)
Possible Injuries From Vaccine Reactions
Death
Anaphylaxis
Encephalopathy
Encephalitis
Brachial Neuritis
Seizures
Acute Disseminated Encephalomyelitis
Arthritis
Thrombocytopenic Purpura
Intussusception
Multiple Sclerosis
Guillain-Barre Syndrome
Transverse Myelitis
Opsoclonus-Myoclonus Syndrome
Reflexive Sympathetic Disorder
Complex Regional Pain Syndrome
Autoimmune Hepatitis
Tourette's Syndrome
Trigeminal Neuralgia
Lupus
Connective Tissue Disorders
Wegener's Granulomatosis
Polyarteritis Nodosa (PAN)
_________________________________
PLEASE SIGN MY COVID-19 PETITION THAT REJECTS THE OFFICIAL NARRATIVE AND INVITATION TO TAKE THE VACCINE.
Next, screenshot your signed name on the petition platform, print a hardcopy, and keep it in a safe place.
PLEASE SIGN MY COVID-19 PETITION THAT REJECTS THE OFFICIAL NARRATIVE AND INVITATION TO TAKE THE VACCINE.
____________________________________
THE TARGET LIST MOVIE IS COMING TO AMAZON PRIME, AND WE'RE ABOUT TO EXPOSE BIG PHARMA!
UPDATE! — CAST AUDITIONS WILL BE HELD DECEMBER 20, 2020!
In association with River Rose Productions, Mad Wife Productions has announced that auditions for The Target List movie will be held in December 2020.
The pilot movie (screenplay written by MJ Palo and John Reizer) is based on the 2019 novel by John Reizer and will be filmed in March 2021. The Target List will be released in the summer of 2021 on Amazon Prime.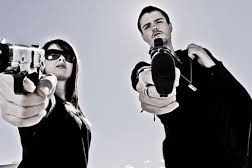 The Target List IMDb Official Movie Page 
GOFUNDME DONATIONS OF ANY AMOUNT ARE GREATLY APPRECIATED — PLEASE CLICK HERE!
$2,800.00 GIVEN SO FAR. (A HUGE THANK YOU GOES OUT TO ALL THE NOFAKENEWS VISITORS WHO HAVE SUPPORTED THIS PROJECT!) ❤