The idea for this website was born in the spring of 2011. Another chiropractor and I sat inside my home in Inman, South Carolina, and brainstormed about ways we could communicate with the public concerning machinations taking place in modern healthcare. After debating on the proposed website's format, we published a few articles under the domain name NoFakeNews.com that same summer.
My friend wanted to focus more on selling health products while I envisioned a different website direction. By the end of 2011, we decided to pull the plug on the entire project. In January 2012, I got motivated to resuscitate NoFakeNews. I set out on a mission to redesign the website. I wanted a product that functioned more as an alternative news address, dedicated to educating interested parties about various subjects routinely portrayed by the controlling powers in a much different light than what existed in real life.
Much to my surprise, the domain name, nofakenews.com, had expired and was unavailable. So, I did the next best thing and secured the address NoFakeNews.net. I didn't have any experience or technical knowledge about setting up or operating the website platform. I spent most of that January trying to figure out how to make the website operational on the WordPress platform, which was relatively user friendly.  But when you don't know what you're doing and have never had any prior experience running a website, it can be a daunting task to pull everything together.
In February 2012, I published the first article on NoFakeNews.net, and the website has been up and running ever since. Operating NoFakeNews from behind the scenes has truly been a labor of love. It has allowed me to become a better writer and a more effective communicator over the years.
The world has changed drastically for me and everybody else on the planet since 2012. It makes me wonder when looking back at what has happened in my life over the past eight years if that was ultimately preparing me to write more clearly about the genocidal plan to cull the world's population now in play.
This has always been a unique website that has attracted a special group of visitors. Some of you have been here from the very beginning, while others have found your way here at later dates. It's amazing how the universe operates and how like-minded people find a way to join forces to accomplish great things. On NoFakeNews, the goal never changes — we strive to spread truthful information and somehow figure out a way to make the world a better place to live for all human beings.
There are plenty of websites out there that have more traffic than this one. But we do have a healthy number of visitors each month, and our readership continues to grow every day. I am not in competition with other sites to attract traffic. I am not selling anything here (other than my ninety-nine cents novels), and that's the way I plan on keeping NoFakeNews.
We have an unbelievable group of people that visit this domain regularly. They are respectful to others and add intelligent conversation to the forum. Although we sometimes disagree with one another, we manage to respect everybody's opinions and seem to always work things out. I couldn't be prouder about how this site has turned out. I feel as if I know many of you, even though we have never met in person. I also consider you family, and I am not kidding when I write those words.
For a website that discusses and tackles the subjects we take on, we manage to keep things relatively positive and sometimes even manage to have a sense of humor.
Thanks so much to all of you for making NoFakeNews the success it has become. None of it would have been possible without our readership!
_________________________________
PLEASE SIGN MY COVID-19 PETITION THAT REJECTS THE OFFICIAL NARRATIVE AND INVITATION TO TAKE THE VACCINE.
Next, screenshot your signed name on the petition platform, print a hardcopy, and keep it in a safe place.
PLEASE SIGN MY COVID-19 PETITION THAT REJECTS THE OFFICIAL NARRATIVE AND INVITATION TO TAKE THE VACCINE.
____________________________________
THE TARGET LIST MOVIE IS COMING TO AMAZON PRIME, AND WE'RE ABOUT TO EXPOSE BIG PHARMA!
UPDATE! — CAST AUDITIONS WILL BE HELD DECEMBER 20, 2020!
In association with River Rose Productions, Mad Wife Productions has announced that auditions for The Target List movie will be held in December 2020.
The pilot movie (screenplay written by MJ Palo and John Reizer) is based on the 2019 novel by John Reizer and will be filmed in March 2021. The Target List will be released in the summer of 2021 on Amazon Prime.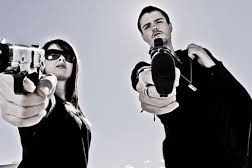 The Target List IMDb Official Movie Page 
GOFUNDME DONATIONS OF ANY AMOUNT ARE GREATLY APPRECIATED — PLEASE CLICK HERE!
$2,750.00 GIVEN SO FAR. (A HUGE THANK YOU GOES OUT TO ALL THE NOFAKENEWS VISITORS WHO HAVE SUPPORTED THIS PROJECT!) ❤