As more and more COVID-19 vaccines are being received worldwide, there continue to be reports of serious adverse reactions from the public. The adverse reactions that have been reported include death in some instances.
All vaccines have dangerous side effects. The problems are often discovered when the different products in question go through lengthy clinical trials. Scientists observe and record patient adverse reactions over time. If enough people experience the same physiological challenges, the injuries become included in the long list of possible adverse vaccine reactions tagged to that product's recipe.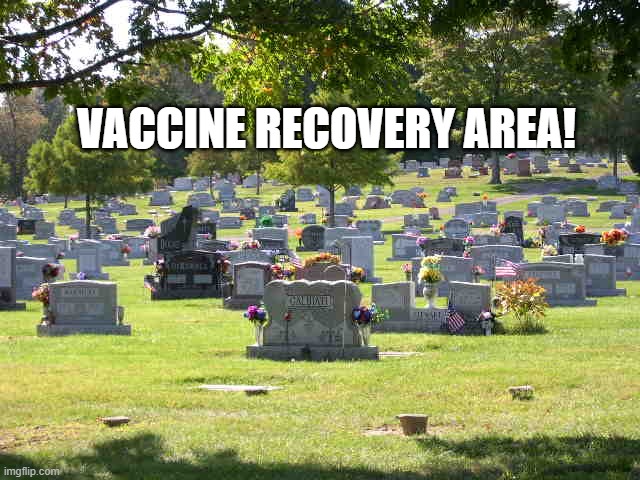 In the case of COVID-19 vaccines, the clinical trials were so short that the FDA did not have time to approve the vaccines being rushed out to people in America. Instead, the federal regulatory agency granted an Emergency Use Authorization (EUA) so that the untested, experimental drugs could be dispensed to human guinea pigs because of the longstanding world pandemic.
In reality, the COVID-19 clinical trials are taking place right now in America and other sovereign countries on healthcare consumers (the public). As people continue to become injured from taking the coronavirus vaccines, the different adverse reactions, many of which will result in deaths, will be noted, studied, and then printed on the drug's official product insert.
One of the disclaimers you will commonly see attached to most drug products by pharmaceutical companies is a statement that warns people to avoid taking a given medicinal concoction if they are allergic to the drug or its different ingredients. How are people supposed to know if they are allergic to a vaccine or its individual ingredients before ever receiving it?
When people make a collective decision to trust government leaders, health regulatory agencies, and for-profit pharmaceutical corporations with a history of producing dangerous medicines that have generated plenty of lawsuits, they run the great risk of becoming victims of medical malpractice.
It's hard to save many people from their ignorance and lack of knowledge concerning healthcare and the big pharma companies running the medical profession globally. Some people have to learn life lessons the hard way – through clinical trials and errors.
________________________________
PLEASE SIGN MY COVID-19 PETITION THAT REJECTS THE OFFICIAL NARRATIVE AND INVITATION TO TAKE THE VACCINE.
Next, screenshot your signed name on the petition platform, print a hardcopy, and keep it in a safe place.
PLEASE SIGN MY COVID-19 PETITION THAT REJECTS THE OFFICIAL NARRATIVE AND INVITATION TO TAKE THE VACCINE.
____________________________________
THE TARGET LIST MOVIE IS COMING TO AMAZON PRIME, AND WE'RE ABOUT TO EXPOSE BIG PHARMA!
In association with River Rose Productions, Mad Wife Productions has announced that The Target List movie will be filmed in March 2021.
UPDATE! — CAST TO BE ANNOUNCED SOON!
The pilot movie (screenplay written by MJ Palo and John Reizer) is based on the 2019 novel by John Reizer and will be filmed in March 2021. The Target List will be released in the summer of 2021 on Amazon Prime.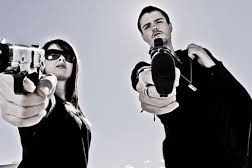 The Target List IMDb Official Movie Page 
GOFUNDME DONATIONS OF ANY AMOUNT ARE GREATLY APPRECIATED — PLEASE CLICK HERE!
What is the story?
After announcing a ground-breaking cancer cure, two members of a research team are shot by an assassin. The remaining two researchers barely escape the attack, only to find themselves framed for murder. Now they need to prove their innocence while running from both the police and the assassin hired to kill them by big pharma.
The Target List is also available as a novel!
When are you filming?
Filming is scheduled for March 2021.
Use of donations:
We have already secured the necessary funding for this project and are looking for extra help to offset production expenses. All donations will be used exclusively for the production of the movie.
Perks:
–Donate $50 and receive an electronic copy of the book.
–Donate $100 and receive an e-copy of the book, Thank You credit, and a private link to online screening.
–Donate $200.00 and receive an e-copy of the book, co-executive producer credit, and a link to online screening.
$3,350.00 GIVEN SO FAR. (A HUGE THANK YOU GOES OUT TO ALL THE NOFAKENEWS VISITORS WHO HAVE SUPPORTED THIS PROJECT!)