You are probably sick and tired of me writing the same things over and over again. It can get nauseating to hear the same speech or read the same text repeatedly after a while. But I do not care at this point about being repetitious concerning the content I write. If that's what it takes to wake up those who are capable of being awakened, that's what I will do.
So, let me repeat it again, the Covid-19 world pandemic is a hoax! The screenplay/horror show is predicated on outright lies and health misconceptions that have been handed down to healthcare consumers worldwide for far too long.
The illogicality associated with the medical mitigation of Covid-19 and other viruses is a head-scratcher. The fact that modern allopathic medicine has gained a prestigious reputation over the years despite its lack of success in curing many diseases is mind-boggling.
When immunosuppressed individuals, and there are plenty of them in the United States due to so many people taking prescription medicines, get viral infections, they get the worst advice possible from medical doctors.
These poor people are drugged with every physiologically suppressive pharmaceutical product in existence. The medical procedures used to treat patients who are virally infected block and disrupt just about every process the human immune system can develop to naturally defeat the microbial pests. The mitigation techniques are an all-out assault on human immunity. And this recipe of lousy advice is touted by officialdom as science-based medicine — the best healthcare system on the planet.
Whenever anyone has the strength and courage to speak out against the absurd viral mitigation procedures robotically performed on patients, they are labeled quacks by the medical paradigm's protectors. Healthcare practitioners who point out that human immunity's innate logic is far superior to any modalities offered up by organized medicine are immediate targets for public ridicule.
Absurd medical mitigation procedures directed at treating bacterial and viral infections have been created and packaged by big pharma, then promoted as science.
Logical explanations about how humans and other animals naturally coexist with microorganisms in the environment have been marginalized by big pharma and promoted as pseudo-science.
And herein lies the problem and why a fake viral pandemic can be successfully staged and executed worldwide. People have sunk their teeth into the lie that organized medicine is an authoritative institution on health and wellness. It most certainly is not.
The frontmen and women working for the powers that be who have stood in the spotlight telling the world how to "flatten the curve" concerning Covid-19 don't know their arses from their elbows when it comes to giving out health advice. They are clueless liars reading a script that's been handed down by a world governing construct. And the information they are spewing should be disregarded as nonsense.
I have written repeatedly that what we are living through is not a public health emergency; it's a genocidal plot to ultimately cull the human population. It's that simple to explain, yet most citizens worldwide can't handle the truth when it is revealed.
Cognitive dissonance is a powerful thing. The world governing construct running things has successfully implemented draconian directives that should have never seen the light of day. The only reason they have is because it's been too painful for people to handle the truth. The truth is that psychopathic eugenicists are in control of the world.
If we follow science when dealing with the world pandemic, let's make sure we are getting the true scientific facts to examine.
Real Scientific Facts  Never Mentioned in the Covid-19 Official Narrative:
Sars-cov-2 has never been isolated by scientific methodologies as a fully intact viral signature. The structure that has been claimed to be Covid-19 was manufactured using computer modeling and is mostly based on information coming from already known coronaviruses that have been previously isolated and identified.
Because sars-cov-2 has not been isolated by scientific methodologies, it could not have passed through the scientific rigors of Koch's postulates.
Since no sars-cov-2 virus exists, it's impossible to design diagnostic tests to identify the microbe in humans.
Since no sars-cov-2 virus exists, it's impossible to design a vaccine that can produce human antibodies against the virus.
Once you view and examine the real science tied to the pandemic, it's impossible to logically conclude that  sars-cov-2 exists. In fact, it has never existed. So, if you have heard of someone who has become sick, critically ill, or who has had died from COVID-19, you heard wrong! No one can be diagnosed with or infected by a nonexistent pathogen.
The stories you hear about people being infected with sars-cov-2 are not true, but rather the product of intentional disinformation. Learn these facts, understand them, and stop acting as if the virus is real!
_________________________________
PLEASE SIGN MY COVID-19 PETITION THAT REJECTS THE OFFICIAL NARRATIVE AND INVITATION TO TAKE THE VACCINE.
Next, screenshot your signed name on the petition platform, print a hardcopy, and keep it in a safe place.
PLEASE SIGN MY COVID-19 PETITION THAT REJECTS THE OFFICIAL NARRATIVE AND INVITATION TO TAKE THE VACCINE.
____________________________________
THE TARGET LIST MOVIE IS COMING TO AMAZON PRIME, AND WE'RE ABOUT TO EXPOSE BIG PHARMA!
UPDATE! — CAST AUDITIONS WILL BE HELD DECEMBER 20, 2020!
In association with River Rose Productions, Mad Wife Productions has announced that auditions for The Target List movie will be held in December 2020.
The pilot movie (screenplay written by MJ Palo and John Reizer) is based on the 2019 novel by John Reizer and will be filmed in March 2021. The Target List will be released in the summer of 2021 on Amazon Prime.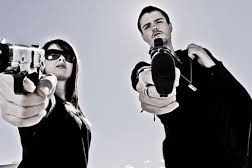 The Target List IMDb Official Movie Page 
GOFUNDME DONATIONS OF ANY AMOUNT ARE GREATLY APPRECIATED — PLEASE CLICK HERE!
$2,700.00 GIVEN SO FAR. (A HUGE THANK YOU GOES OUT TO ALL THE NOFAKENEWS VISITORS WHO HAVE SUPPORTED THIS PROJECT!) ❤