I am participating in another panel discussion on Saturday, December 12, with Ramola D and other guests. These panel discussions are continuing to grow. Each week, new speakers are being introduced to comment on the world pandemic and other subjects that have to do with various crimes against humanity.
While it's important to understand that the most pressing issue facing humanity presently is the pandemic, a genocidal plan to cull the entire human population, it's also important to acknowledge that we didn't get to this point overnight.
Crimes against human beings overseen by the controlling powers have been taking place forever. Human trafficking, sex slavery, pedophilia, and organ harvesting represent just a few of these horrible crime categories. There are many more.
This week, one of Ramola's guests is Dr. Enver Tohti, a surgical oncologist and whistleblower against organ harvesting. I have included a video below from a prior interview between Dr. Tohti and Ramola D.
There are plenty of terrible things presently happening in the world. If you are a regular visitor to this website, you already know that horrible people rule the world from the top down and control the corporations that continuously disseminate information to the masses, referred to as news.
Since creating NoFakeNews eight years ago, I have written about some truly disgusting events that have taken place or are currently taking place throughout the world. Many of these happenings are concealed from the public or made to look far less horrific than they actually are.
As I have written on more than one occasion, those who control people's perception of reality control the world for all intents and purposes. The most dangerous weapons of mass destruction are not bombs, bullets, and guns. The most dangerous weapons globally are televisions, smartphones, and other devices that can broadcast the propaganda created and delivered to us by the controlling powers.
In many instances, those controlling powers can also keep people uninformed by hiding important information that affects us. Whether it is disinformation, misinformation, or the suppression of important data, the mainstream media companies control our understanding of the world.
Ramola's guest today, Dr. Tohti, reminded me of a trip my wife and I took four years ago to Washington, DC. where we met a remarkable woman from China. She told us about the awful practice of organ harvesting that is currently taking place in her country.
According to this woman, organ harvesting in China targets many prisoners of conscience, who are law-abiding citizens who have been imprisoned for their beliefs. The woman also told us that the Chinese government agencies, civilian and military hospitals form a value chain and are the primary culprits in this lucrative scheme. The woman we met, a former practicing nurse in China, had been unfairly imprisoned for several years because she had the guts to speak out against this practice.
Innocent people from America and other countries have become unknowing accomplices to this crime against humanity. Patients, who were promised fresh organs in a few days or weeks, have flown to China for transplants. Hospitals and medical schools train Chinese surgeons who go back to China and harvest organs. Pharmaceutical companies perform clinical trials that also support this insane and corrupt practice.
In 2006, an independent investigation was conducted by former Canadian Secretary of State David Kilgour and human rights lawyer David Matas. Their report released in July 2006 and later published in a book titled "Bloody Harvest" states: "We have come to the regrettable conclusion that the allegations are true. We believe that there has been and continues today to be large scale organ seizures from unwilling Falun Gong practitioners."
If you would like to help stop organ harvesting in China, visit the website www.StopOrganHarvesting.org.
I will post the new panel discussion on the website as soon as it becomes available on Ramola's platform.
_________________________________
PLEASE SIGN MY COVID-19 PETITION THAT REJECTS THE OFFICIAL NARRATIVE AND INVITATION TO TAKE THE VACCINE.
Next, screenshot your signed name on the petition platform, print a hardcopy, and keep it in a safe place.
PLEASE SIGN MY COVID-19 PETITION THAT REJECTS THE OFFICIAL NARRATIVE AND INVITATION TO TAKE THE VACCINE.
____________________________________
THE TARGET LIST MOVIE IS COMING TO AMAZON PRIME, AND WE'RE ABOUT TO EXPOSE BIG PHARMA!
UPDATE! — CAST AUDITIONS WILL BE HELD DECEMBER 20, 2020!
In association with River Rose Productions, Mad Wife Productions has announced that auditions for The Target List movie will be held in December 2020.
The pilot movie (screenplay written by MJ Palo and John Reizer) is based on the 2019 novel by John Reizer and will be filmed in March 2021. The Target List will be released in the summer of 2021 on Amazon Prime.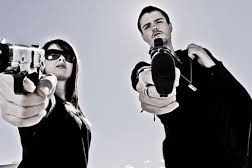 The Target List IMDb Official Movie Page 
GOFUNDME DONATIONS OF ANY AMOUNT ARE GREATLY APPRECIATED — PLEASE CLICK HERE!
$2,700.00 GIVEN SO FAR. (A HUGE THANK YOU GOES OUT TO ALL THE NOFAKENEWS VISITORS WHO HAVE SUPPORTED THIS PROJECT!) ❤