I received the link to the video clip below from the investigative sci-tech journalist, Ramola D. She received the information from a contact, Simone Marshall.
The video is of Canadian immunologist and geneticist, Sir John Bell. Dr. Bell served as the  President of the Academy of Medical Sciences from 2006-2011 and has held the Regius Chair of Medicine at the University of Oxford since 2002. Dr. Bell was selected to the UK Vaccine Taskforce in the summer of 2020. The Vaccine Taskforce was launched to expedite vaccine development and deployment in the UK.
In this video, Dr. Bell can clearly be heard, stating, "These vaccines are unlikely to completely sterilize a population." Was this a moment of truth-telling? Was Sir John Bell disclosing to the public the actual plans of the controlling powers?
Some people from the mainstream might argue that Bell was using the word sterilization to refer to the vaccines' abilities or lack thereof to eliminate the COVID-19 viral microbe from members of society. Nonetheless, it was a strange choice of words. The word sterilization is not customarily used when referencing the eradication of viruses, which are sub-units of life and not considered living parasites.
I have made the case before that the vaccines might be used as a sterilizing agent. 
Think about everything that has transpired to date and connect the dots. Then ask yourself what is really happening. I will list the key points below:
A dress rehearsal of what is currently taking place (EVENT 201) was carried out in New York City in October 2019 by Johns Hopkins University, the World Economic Forum, and the Bill and Melinda Gates Foundation. There were others involved as well.
Bill Gates is well known for his concerns about the overpopulation of our planet.
Covid-19 has allegedly infected the entire world.
The Covid-19 pandemic has shut down the entire world.
Never before in the history of our planet has another virus behaved in this manner.
Never before has a virus shut down the entire world.
Never before has a virus caused so many changes in rules, laws, and governing regulations concerning public health.
Never before has a virus been feared by so many citizens that it single-handedly caused a world paradigm shift in a matter of several months.
Never before has a virus commanded so much attention that all the world's top health agencies worked in concert to develop a vaccine to mitigate the illness.
Never before have so many health experts parroted the same recommendations that the world will not return to normal until everybody has received a Covid-19 vaccine.
What do you think is happening? Why do the powers that be want everybody to be vaccinated with a new, untested product?
Is it possible that those in control got together and decided the world's population is growing out of control?
Is it possible that an executive decision has been made to significantly slow down the world's population growth?
Has a mass sterilization program been ordered?
They could intentionally sterilize billions of people and then blame it on the nonexistent COVID-19 virus. They have already fraudulently connected the non-isolated and non identified virus to a plethora of other legitimate health conditions. Why not sterility?
Check out the links below:
https://www.nationalheraldindia.com/health/coronavirus-can-cause-male-infertility-study
https://www.thailandmedical.news/news/breaking-male-infertility-research-shows-that-sars-cov-2-coronavirus-may-indirectly-cause-testicular-damage-in-male-covid-19-patients-and-also-orchiti
https://www.forbes.com/sites/victoriaforster/2020/11/15/covid-19-compromises-sperm-count-and-quality-in-recovering-patients/?sh=24d626cc60a1
___________________________________
THE TARGET LIST MOVIE IS COMING TO AMAZON PRIME, AND WE'RE ABOUT TO EXPOSE BIG PHARMA!
UPDATE! — CAST AUDITIONS WILL BE HELD DECEMBER 20, 2020!
In association with River Rose Productions, Mad Wife Productions has announced that auditions for The Target List movie will be held in December 2020.
The pilot movie (screenplay written by MJ Palo and John Reizer) is based on the 2019 novel by John Reizer and will be filmed in March 2021. The Target List will be released in the summer of 2021 on Amazon Prime.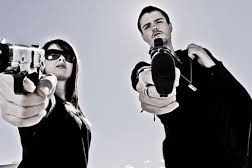 The Target List IMDb Official Movie Page 
GOFUNDME DONATIONS OF ANY AMOUNT ARE GREATLY APPRECIATED — PLEASE CLICK HERE!
$2,421.00 GIVEN SO FAR. (A HUGE THANK YOU GOES OUT TO ALL THE NOFAKENEWS VISITORS WHO HAVE SUPPORTED THIS PROJECT!) ❤