The video below was recorded a few months ago and has made its way around social media. It's disturbing, to say the least, and a reminder to all that life as we once knew it, before the fake virus narrative was released globally, is finished.
Common sense has been abandoned to make way for draconian directives handed down by a world governing construct that greatly influences multinational corporations that will, in turn, enforce a new way of life on all citizens.
The controlling powers have every intention of coercing people into taking the COVID-19 vaccine. They will attempt to do this by making it nearly impossible to function in everyday life without proof that a person has received the medicinal concoction.
There is no virus, which means there cannot be a diagnostic test to detect the microbe in human or animal hosts. There cannot be a vaccine in existence that produces human antibodies against a viral pathogen that does not exist.
We are living through a genocidal plan to cull the world's population, not a public health emergency!
I will be happy to change my current opinion that the virus is fake as soon as someone in the scientific community produces proof that sars-cov-2 has been isolated in totality from an animal or human host. A computer-modeled viral signature is not acceptable proof of the virus's existence. The identified viral signature must then satisfy the microbiological standards used to confirm new viruses known as Koch's postulates.
Koch's postulates:
The viral agent must be present in all cases of the disease.
The viral agent must be isolated from someone with the disease and grown in pure culture.
Inoculation into a susceptible organism of the viral agent must produce the disease from a pure culture.
The viral agent must be recovered from the infected – inoculated organism and grown again in culture.
_________________________________
PLEASE SIGN MY COVID-19 PETITION THAT REJECTS THE OFFICIAL NARRATIVE AND INVITATION TO TAKE THE VACCINE.
Next, screenshot your signed name on the petition platform, print a hardcopy, and keep it in a safe place.
PLEASE SIGN MY COVID-19 PETITION THAT REJECTS THE OFFICIAL NARRATIVE AND INVITATION TO TAKE THE VACCINE.
____________________________________
THE TARGET LIST MOVIE IS COMING TO AMAZON PRIME, AND WE'RE ABOUT TO EXPOSE BIG PHARMA!
UPDATE! — CAST AUDITIONS WILL BE HELD DECEMBER 20, 2020!
In association with River Rose Productions, Mad Wife Productions has announced that auditions for The Target List movie will be held in December 2020.
The pilot movie (screenplay written by MJ Palo and John Reizer) is based on the 2019 novel by John Reizer and will be filmed in March 2021. The Target List will be released in the summer of 2021 on Amazon Prime.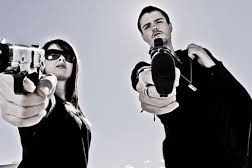 The Target List IMDb Official Movie Page 
GOFUNDME DONATIONS OF ANY AMOUNT ARE GREATLY APPRECIATED — PLEASE CLICK HERE!
$2,700.00 GIVEN SO FAR. (A HUGE THANK YOU GOES OUT TO ALL THE NOFAKENEWS VISITORS WHO HAVE SUPPORTED THIS PROJECT!) ❤