As many of you know, I have been participating in a weekly panel with other panelists, trying to brainstorm and develop pragmatic solutions to the worldwide mess transpiring.
Truth be told, there are no easy or simple solutions to the global pandemic. That's because the events taking place in 2020 have been orchestrated by a planetary shadow government to cull the world's population through a forced vaccination program.
It's been nearly a year since the first reportings of COVID – 19 made their way to the mainstream media companies. People are still under the impression that the virus is real and that vaccines were manufactured from scratch to create immunity in human beings against a viral microbe that has never been identified.
A medical psyop is probably the most influential and convincing psyop that can be used against a gullible public. This is because people have been conditioned for decades by medical marketing and Hollywood movies to be germaphobes. A medical psyop is an easy sell, and that's why the controlling powers decided to use this approach in accomplishing their bigger objectives.
During the most recent panel session, I participated in, one of the guests accused me of being an extremist because I stated that it's been my belief that the virus is not real. He suggested I should keep my views somewhere in the middle. In other words, I should say the virus is real but that vaccines and lockdowns are unnecessary.
First of all, what does being an extremist even mean? In who's eyes am I being an extremist? In the public's eyes? Is he referring to the same public that is wearing masks over their faces?
Being viewed as an extremist is a perceptibility issue by those who are confused about the truth because they have been disingenuously influenced by a psyop. This has nothing to do with whether or not the sars-cov-2 virus is real or fake.
Science has yet to prove that the sars-cov-2 virus is real as of this writing. In reality, being labeled an extremist by someone because I believe the COVID-19 virus is fake means that telling people the truth is a form of extremism.
I think everyone must know the truth about the virus: it's fake!
We are running out of time to wake up the sleeping members of society. We don't have the luxury of beating around the bushes any longer. If I am perceived as an extremist by some people because of trying to tell the truth about the fake virus, then so be it.
The truth can set you free. In this case, it might save your life!
_________________________________
PLEASE SIGN MY COVID-19 PETITION THAT REJECTS THE OFFICIAL NARRATIVE AND INVITATION TO TAKE THE VACCINE.
Next, screenshot your signed name on the petition platform, print a hardcopy, and keep it in a safe place.
PLEASE SIGN MY COVID-19 PETITION THAT REJECTS THE OFFICIAL NARRATIVE AND INVITATION TO TAKE THE VACCINE.
____________________________________
THE TARGET LIST MOVIE IS COMING TO AMAZON PRIME, AND WE'RE ABOUT TO EXPOSE BIG PHARMA!
UPDATE! — CAST AUDITIONS WILL BE HELD DECEMBER 20, 2020!
In association with River Rose Productions, Mad Wife Productions has announced that auditions for The Target List movie will be held in December 2020.
The pilot movie (screenplay written by MJ Palo and John Reizer) is based on the 2019 novel by John Reizer and will be filmed in March 2021. The Target List will be released in the summer of 2021 on Amazon Prime.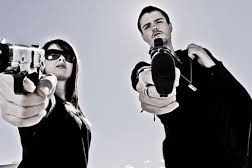 The Target List IMDb Official Movie Page 
GOFUNDME DONATIONS OF ANY AMOUNT ARE GREATLY APPRECIATED — PLEASE CLICK HERE!
$2,700.00 GIVEN SO FAR. (A HUGE THANK YOU GOES OUT TO ALL THE NOFAKENEWS VISITORS WHO HAVE SUPPORTED THIS PROJECT!) ❤