I have always believed there is a collective consciousness between all human beings and everything else within the parameters of what we refer to as the universe. Our thoughts can affect many things in the physical world we can perceive and not perceive with our God-given physiological senses.
Scientific experiments demonstrate how people's thoughts (positive or negative) can influence microscopic water molecules' shape.
Experiments have also been performed where random generators have been hooked up to a closed room's moveable light source. Within that room, a living plant was strategically positioned in a corner. The exercise ended up proving that the continually moving light source that was hooked up to the random computer generator began acting differently than the experimenters would have predicted. What ended up happening was that the moveable light source began to move toward where the living plant had been positioned.
All living and non-living things are ultimately comprised of subatomic particles that rapidly vibrate and seem to exist somewhere between a state of physicality and hollowness. There are many things in reality (everything within the universe, whether we can perceive it or not) that human beings cannot perceive with their five senses. That does not mean they cease to exist; it means we aren't cognizant of their existence.
Our individual or collectively generated human thoughts have tremendous influence over the physical and non-physical components that make up universal existence. Many of us do not realize the power we possess and our innate abilities to shape and influence the world's outcome.
The controlling powers that have orchestrated the world pandemic now in play understand all too well how the human mind operates. They have spent years researching these subjects and are presently using those studies' results against the world community's citizens.
I have read the opinions of different scientists who believe it takes approximately one percent of the entire human population to affect a large enough change in collective human consciousness to bring about a paradigm shift, a profound alteration in a fundamental model or perception of events.
Many individuals have asked me over the past year how it is possible that so many humans still believe the COVID-19 virus is real. I believe the answer to that question is that the controlling powers have influenced humanity's collective consciousness to the extent that it allows the false narrative to be perceived as authentic.
When you have been conditioned and programmed to believe you are a hammer, everything you see is a nail! When you have been programmed to believe the sars-cov-2 virus is a real entity, infecting the world's citizens at an alarming rate, every person people see or hear of that is ill is automatically assumed to have the coronavirus.
We have been played by master magicians who have a deep understanding of universal laws and principles, and they are using that knowledge against the people of the world.
As awakened people with powerful minds, our goal should be to connect with other like-minded humans who have a desire to spread the truth.
We need to change one percent of the human collective consciousness to have a fighting chance to turn things around. That powerful connection to the universe is what brought everybody together on this platform and others like it. This power tied to humanity's collective consciousness is the biggest fear of the controlling powers because they know that they cannot control it once unleashed.
Let's wake up more people. Let's finish the job!
________________________________
PLEASE SIGN MY COVID-19 PETITION THAT REJECTS THE OFFICIAL NARRATIVE AND INVITATION TO TAKE THE VACCINE.
Next, screenshot your signed name on the petition platform, print a hardcopy, and keep it in a safe place.
PLEASE SIGN MY COVID-19 PETITION THAT REJECTS THE OFFICIAL NARRATIVE AND INVITATION TO TAKE THE VACCINE.
____________________________________
THE TARGET LIST MOVIE IS COMING TO AMAZON PRIME, AND WE'RE ABOUT TO EXPOSE BIG PHARMA!
In association with River Rose Productions, Mad Wife Productions has announced that The Target List movie will be filmed in March 2021.
UPDATE! — CAST TO BE ANNOUNCED SOON!
The pilot movie (screenplay written by MJ Palo and John Reizer) is based on the 2019 novel by John Reizer and will be filmed in March 2021. The Target List will be released in the summer of 2021 on Amazon Prime.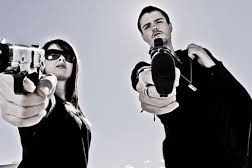 The Target List IMDb Official Movie Page 
GOFUNDME DONATIONS OF ANY AMOUNT ARE GREATLY APPRECIATED — PLEASE CLICK HERE!
What is the story?
After announcing a ground-breaking cancer cure, two members of a research team are shot by an assassin. The remaining two researchers barely escape the attack, only to find themselves framed for murder. Now they need to prove their innocence while running from both the police and the assassin hired to kill them by big pharma.
The Target List is also available as a novel!
When are you filming?
Filming is scheduled for March 2021.
Use of donations:
We have already secured the necessary funding for this project and are looking for extra help to offset production expenses. All donations will be used exclusively for the production of the movie.
Perks:
–Donate $50 and receive an electronic copy of the book.
–Donate $100 and receive an e-copy of the book, Thank You credit, and a private link to online screening.
–Donate $200.00 and receive an e-copy of the book, co-executive producer credit, and a link to online screening.
$3,000.00 GIVEN SO FAR. (A HUGE THANK YOU GOES OUT TO ALL THE NOFAKENEWS VISITORS WHO HAVE SUPPORTED THIS PROJECT!)

 ❤