Dr. John Reizer
It's 2021 and guess what? The same problems are still on the table. There's a daunting task in front of us — survival!
We can do one of two things moving forward. Number one, we can roll over, wave the white flag, and surrender. If we choose that path, life is probably over as we once knew it.
Number two, we can fight the controlling powers with whatever resources are available to us. In that scenario, we at least have a chance to survive. How good is that chance? That depends on several factors that will be decided at a later date.
In the meantime, we must keep spreading the truth about the virus being fake. I know this is an arduous chore that will be met with great resistance.
Most people have been hypnotized and receive all their information about the world and the pandemic from the corporate-controlled media. They are blinded by cognitive dissonance and cannot be saved from themselves.
Regardless of how many strange looks you receive, keep telling the truth to those who will listen.
Additionally, do not submit to coronavirus testing or receiving the vaccine products under any circumstances whatsoever.
I am researching information and will be providing links to documents in the days and weeks ahead to give people remedies and relief from employers and colleges forcing medical testing as a requirement to continue employment and or attending school.
If there are any legal minds out there, your help and expertise would be most welcomed and helpful to this cause.
Everyone, please stay strong and do not give up hope. That's what the few who control the many would like to see happen.
Dr. John Reizer
________________________________
PLEASE SIGN MY COVID-19 PETITION THAT REJECTS THE OFFICIAL NARRATIVE AND INVITATION TO TAKE THE VACCINE.
Next, screenshot your signed name on the petition platform, print a hardcopy, and keep it in a safe place.
PLEASE SIGN MY COVID-19 PETITION THAT REJECTS THE OFFICIAL NARRATIVE AND INVITATION TO TAKE THE VACCINE.
____________________________________
THE TARGET LIST MOVIE IS COMING TO AMAZON PRIME, AND WE'RE ABOUT TO EXPOSE BIG PHARMA!
In association with River Rose Productions, Mad Wife Productions has announced that The Target List movie will be filmed in March 2021.
UPDATE! — CAST TO BE ANNOUNCED SOON!
The pilot movie (screenplay written by MJ Palo and John Reizer) is based on the 2019 novel by John Reizer and will be filmed in March 2021. The Target List will be released in the summer of 2021 on Amazon Prime.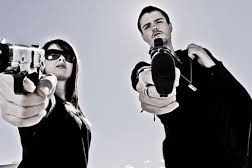 The Target List IMDb Official Movie Page 
GOFUNDME DONATIONS OF ANY AMOUNT ARE GREATLY APPRECIATED — PLEASE CLICK HERE!
What is the story?
After announcing a ground-breaking cancer cure, two members of a research team are shot by an assassin. The remaining two researchers barely escape the attack, only to find themselves framed for murder. Now they need to prove their innocence while running from both the police and the assassin hired to kill them by big pharma.
The Target List is also available as a novel!
When are you filming?
Filming is scheduled for March 2021.
Use of donations:
We have already secured the necessary funding for this project and are looking for extra help to offset production expenses. All donations will be used exclusively for the production of the movie.
Perks:
–Donate $50 and receive an electronic copy of the book.
–Donate $100 and receive an e-copy of the book, Thank You credit, and a private link to online screening.
–Donate $200.00 and receive an e-copy of the book, co-executive producer credit, and a link to online screening.
$3,175.00 GIVEN SO FAR. (A HUGE THANK YOU GOES OUT TO ALL THE NOFAKENEWS VISITORS WHO HAVE SUPPORTED THIS PROJECT!) ❤