While most Americans await a final decision on the 2020 presidential election results to see if Joe Biden (the mask candidate) or Donald Trump (the vaccine candidate) will be the commander-in-chief for the next four years, the CDC has been busy at work laying down strategies that will assure the longevity and continuation of the Covid-19 plandemic.
If you have the stomach to read, listen to, or watch mainstream media stories about Covid-19, you will be inundated with information about how case numbers are surging at record levels in the US and other locations worldwide. What you won't find, however, are stories telling you the truth about sars-cov-2– that the virus has never been isolated by scientists using real scientific methodologies. You will also never be told that the CDC has admitted on their website that no quantified isolates of the sars-cov-2 virus are available anywhere in the world (read the document below).
The next huge wave of the fake and nonexistent Covid-19 virus will be carried out using two ingenious forms of deception – rigged PCR-Tests and the recording of other upper respiratory infections not named Covid-19 as official pandemic case numbers.
THE NEXT WAVE
It's the Influenza season! Quick, everybody run out and receive a flu jab that will load something toxic directly in your arm, bypassing the normal portal of bodily entry.
Lots of people will get sick from the toxic vaccines like they have been doing for decades.
The sick people will visit their medical doctors to get a diagnostic evaluation.
If you have been vaccinated for the flu, there's no need to test for Influenza — you're protected!
The evaluation will include a Covid-19 PCR test calibrated to register false-positive for the fake coronavirus that has never been isolated and does not exist.
By chance alone, 30 percent of the population or higher would test false-positive for the fake Covid-19 PCR test regardless of whether they were sick and will now do so with symptoms and sickness originating from the flu jabs.
Suddenly there will be hundreds of millions of people worldwide testing false-positive for Covid-19 while exhibiting symptoms.
This scenario translates into increased lockdowns worldwide. It translates into more draconian policies and procedures handed down by governing bodies to allegedly protect the general public.
Remember, PCR test results can be amplified or reduced to make the exam data yield more or less false-positive case numbers. This is a game that is being played at our expense.
I found juicy information concerning the CDC website in an article written by Patrick Wood. In a calculated and deceptive move that should not surprise anyone paying attention, the CDC has decided to suspend data collection for the current influenza season.
Why would they do this? The CDC would do this to attribute as many upper respiratory infections as possible to a nonexistent and fake Covid-19 virus. We are being fed an incredible amount of baloney and fraud concerning the fake virus daily.
US Influenza Surveillance System will Suspend Data Collection for 2020-2021 Influenza Season
Screen Shot Captured by Patrick Wood
We can expect to see reports of increased Covid-19 case numbers this winter that will generate more lockdowns, draconian policies, and face mask-wearers. Look for a gigantic push by government leaders on the federal and state levels to coerce citizens to receive Covid-19 vaccines.
_____________________________________
The Target List Movie is coming to Amazon Prime!
We're About to Expose Big Pharma!
OVER $1,691.00 GIVEN SO FAR. (THANK YOU)!!!
DONATIONS OF ANY AMOUNT ARE GREATLY APPRECIATED — PLEASE CLICK HERE!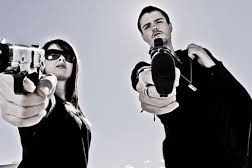 The Target List IMDb Official Movie Page 
Casting and Filming:
In person auditions will be held on December 20, 2020 (check updates and cast announcements here), and filming is scheduled for March 2021.