Chapter 14
November 3, 2020
"Julie and Donald were camped out at Julie's apartment in Toms River, NJ, watching the presidential election returns coming in. As expected, the contest was tight and too close to call by the major networks.
"President Ronald K. Stump and his challenger, former vice-president of the United States, Moe Widen, were running neck and neck according to the voting results returned as of 11:45 p.m. Many of the talking heads working for the mainstream news were commenting that the election results might not be sorted out for several weeks or even months.
"Because of the coronavirus pandemic, some states allowed ballots to be mailed through the US Postal Service. In contrast, others permitted the voting process to proceed along more traditionally, with some modifications being implemented so that social distancing guidelines could be observed.
"A few political analysts were making sensational claims that the United States was about to be thrust into a second civil war. The predominant theory suggested that the final election results would be so close that both political candidates would refuse to concede. The stalemate would lead to the United States House of Representatives' Speaker, Nancy Sadowski being sworn in as temporary commander-in-chief."
_______________________
The Target List Movie is coming to Amazon Prime!
We're About to Expose Big Pharma!
$1,691.00 GIVEN SO FAR. (THANK YOU)!!!
DONATIONS OF ANY AMOUNT ARE GREATLY APPRECIATED — PLEASE CLICK HERE!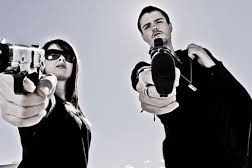 The Target List IMDb Official Movie Page 
Casting and Filming:
In person auditions will be held on December 20, 2020 (check updates and cast announcements here), and filming is scheduled for March 2021.