The covid-19 world pandemic narrative is not going away anytime soon. If you think that it is, you're sadly mistaken and uninformed about everything currently transpiring.
The designers of the plandemic put a lot of creative thought and time into this campaign, and the momentum they have gained throughout every sovereign country on the planet is too valuable to the controlling powers for them to pull back. In fact, there's never been a plan in place to pull back. Covid-19 was never meant to be something that would be unveiled to the global community for a matter of weeks or months. No, the coronavirus psyop was constructed and well polished so that it could become exactly what it has — the mother of all psyops.
The ultimate goal of the plandemic from the onset was to introduce a brand new paradigm to the world. A paradigm that would completely change the way human beings think about and react to the presence of infectious diseases. Mission accomplished!
Before 2020, did you ever envision a time in your life where everybody in the world wore facemasks because they had become convinced the air was too dangerous and filled with viruses? I seriously doubt that you or anyone else did. But as strange as that scenario and way of life might have seemed less than a year ago, it has become a reality. We are living in a sci-fi series that is scheduled to run for many seasons. There's no end in sight.
There are thousands of healthcare professionals worldwide screaming and waving their arms to attract the government leaders' attention. These doctors and scientists know the virus is not real. They want those in power to stop the lockdowns and other draconian procedures that have been handed down by a world government that prefers to stay in the shadows and avoid the light of day.
The lunatics running the asylum couldn't care less about science and the health professionals pointing out the facts. The politicians managing different countries worldwide have no desire or plans to pay attention to the real facts. Instead, they have placed on stage several sellout doctors and scientists that are endorsing the false narrative. These sellout healthcare professionals' opinions are the only ones paid attention to in the mainstream news. Nobody else gets to have a voice in the matter at hand.
Covid-19 is a fake virus. It's never been identified or isolated at anytime whatsoever by anyone in the world. Why hasn't it been positively identified, scientifically speaking? Because it doesn't exist. That's a statement of fact and not something that is based on a conspiracy theory or conjecture. No one has ever found the Covid-19 virus.  
If the government managers running different countries paid attention to real science, the plandemic would have been over shortly after it had begun. Thousands upon thousands of brilliant doctors and scientists have joined forces worldwide to point out the extent of the fraudulent activities. Unfortunately, they have been marginalized and silenced by the controlling powers.
The amount of censorship taking place concerning blocking the truth about the fake virus is at unprecedented levels. This fact alone is almost as disturbing as the official coronavirus false narrative that has been in play all of 2020.
Those in control want to silence everybody and every fact that takes away from the scripted drama that has been approved for release to the masses. This is the real reason people are wearing face masks and shields. Those in control are tired of hearing our opinions and would like us to shut up for the remainder of our lives. The policies enacted by different governments requiring people to wear face masks were put in place not to protect the public but to silence citizens.
_____________________________________
The Target List Movie is coming to Amazon Prime!
We're About to Expose Big Pharma!
$1,200.00 GIVEN SO FAR. (THANK YOU)!!!
DONATIONS OF ANY AMOUNT ARE GREATLY APPRECIATED — PLEASE CLICK HERE!
We're only $800.00 away from our goal!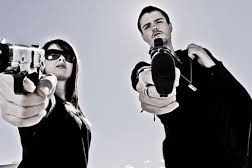 The Target List IMDb Official Movie Page 
Casting and Filming:
The auditions will be held October-November 2020 (check updates and cast announcements here), and filming is scheduled for March 2021.