A global reset is in progress, and I believe that additional lockdowns will be forthcoming in the next several months. I also believe that the next set of lockdowns will be much more severe than the first one.
The false-positive case numbers are already being increased by the powers that be in many areas of the world, and it is only a matter of time before more draconian policies will be implemented globally.
Since March of this year, my dad has been under lockdown and house arrest. He lives in an assisted living facility in South Carolina. I received word today that relatives can finally visit family members and loved ones under the following conditions:
Family members must be tested with a PCR test and bring in a hard copy of the COVID test results.
Visitation will be in a designated area outside for two weeks.
Beginning November 1st, inside visitation will be permitted by reservation only and will be limited to 30 minutes. The social distancing of six-feet must be maintained at all times, and no hugging, kissing, or physical contact of any kind will be tolerated.
All visitors must have their temperature taken before entering the premises and must wear masks.
Visits are limited to once per week.
Any COVID-19 positives recorded on the premises will shutdown visiting privileges.
These facilities are like internment camps. Elderly citizens are being isolated and removed from their loved ones under the guise of it being for their protection. All of this is tied to a virus that does not exist!
__________________________________
UPDATE: ACCORDING TO THE PERSON WHO SENT ME THE INFORMATION BELOW ABOUT THE GLOBAL RESET IN CANADA, THE INFORMATION IS A HOAX AND NOT RELIABLE! MY SINCERE APOLOGY — DR. REIZER
A Disturbing Article from Canada
I received an email earlier today from a reader in Canada. The person sent me a link to an article that contained information supposedly coming from a committee member within Canada's liberal party. I'll list the most pertinent parts below and include the article link so readers can examine the piece at their leisure: Read Article Here (HOAX)!
Canadian Government:
November 2020 – Daily new cases of COVID-19 will surge beyond the capacity of testing, including increases in COVID related deaths following the same growth curves.
November 2020 – Phase in secondary lockdown restrictions on a rolling basis, starting with major metropolitan areas and expanding outward.
December 2020 – Rush the acquisition of (or construction of) isolation facilities across every province and territory.
January 2021 – Complete and total secondary lockdown (much stricter than the first and second rolling phase restrictions).
February 2021 – A public announcement about COVID-21, a mutation of the COVID-19 virus. Related deaths will exceed medical care facilities' capacity.
The article goes on to outline additional draconian policies, including a complete financial reset for the nation of Canada, where citizens will supposedly be allowed to have their debts forgiven in exchange for the forfeiture of all property and monetary assets.
The article also states that people who comply with the nation's plan and get vaccinated for the coronaviruses will be granted free access and travel passage. Those individuals who do not go along with the national plan will be restricted from traveling and eventually relocated to isolation facilities. The article claims that similar templates are being designed and will be implemented in sovereign territories worldwide.
Is the information above truthful or possible? I guess we will all find out soon enough. We're not talking about the distant future here. We're looking at a matter of two or three months before we see if these predictions come to fruition.
Opinions and comments are always welcome.
_____________________________________
The Target List Movie is coming to Amazon Prime!
We're About to Expose Big Pharma!
$1,200.00 GIVEN SO FAR. (THANK YOU)!!!
DONATIONS OF ANY AMOUNT ARE GREATLY APPRECIATED — PLEASE CLICK HERE!
We're only $800.00 away from our goal!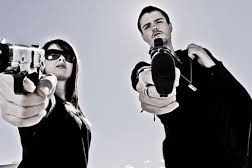 The Target List IMDb Official Movie Page 
Casting and Filming:
The auditions will be held October-November 2020 (check updates and cast announcements here), and filming is scheduled for March 2021.