I wanted to provide readers with a quick update and explanation about the video below. I recorded the video early Saturday morning, October 10th. The video presentation is the follow-up to the article I wrote on October 9th concerning a CDC document that can be found on the CDC's website.  "CDC 2019-Novel Coronavirus (2019-nCoV) Real-Time RT-PCR Diagnostic Panel."
The document clearly shows that the COVID-19 virus has not been isolated or identified from a scientific standpoint and is a hoax.
I uploaded the video on YouTube, and it was pulled and banned by the platform within several minutes of me uploading the document.
This video presentation of the CDC document is a smoking gun. It speaks volumes about the entire world pandemic being based on genetic signatures that have nothing to do with COVID-19.
I have uploaded the video presentation directly to my website platform, bypassing YouTube's platform. The fact that YouTube would ban information coming directly from a CDC published document tells us and anyone else looking for the truth that you will not find it on YouTube.
Please watch the video and encourage others to do the same.
Banned Video Uploaded to my Platform
Banned  YouTube Video on bitchute.com
_____________________________________
The Target List Movie is coming to Amazon Prime!
We're About to Expose Big Pharma!
OVER $1,000.00 GIVEN SO FAR. (THANK YOU)!!!
DONATIONS OF ANY AMOUNT ARE GREATLY APPRECIATED — PLEASE CLICK HERE!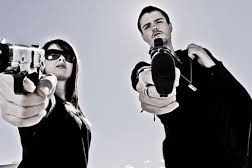 The Target List IMDb Official Movie Page 
Casting and Filming:
The auditions will be held October-November 2020 (check updates and cast announcements here), and filming is scheduled for March 2021.