For many years, I have been writing that the prestigious medical research journals worldwide are ultimately owned or controlled by the big pharma companies mass-producing toxic medicines for human guinea pigs.
When you try and explain to people how this scheme works, you get the classic cognitive dissonance eye roll back in your face. Regardless of what healthcare consumers believe, this is how the system has been set up to work, and this is how organized medicine has garnered so much undeserved public respect over the years.
I recently read an article in The New England Journal of Medicine that meticulously explained how individual American states should go about getting mandatory Covid-19 vaccine policies implemented into law.
The publishing of trash such as this is proof of how compromised and bought off medical journals have become.
Click Here to Read Article From The New England Journal of Medicine:
SIX TRIGGER CRITERIA FOR STATE COVID-19 VACCINATION MANDATES.
Covid-19 is not adequately contained in the state.
The Advisory Committee on Immunization Practices has recommended vaccination for the groups for which a mandate is considered.
The supply of vaccine is sufficient to cover the population groups for which a mandate is being considered.
Available evidence about the safety and efficacy of the vaccine has been transparently communicated.
The state has created infrastructure to provide access to vaccination without financial or logistic barriers, compensation to workers who have adverse effects from a required vaccine, and real-time surveillance of vaccine side effects.
In a time-limited evaluation, the vaccine's voluntary uptake among high-priority groups has fallen short of the level required to prevent epidemic spread.
As you read through the article, let the recommendations the authors suggest sink in your brain so that you can understand what these people are proposing. Understand that they want the public to be forced into house arrest, unable to work and earn money until they have been forcibly administered an untested and unsafe vaccine product against a virus that doesn't exist.
How is it possible that highly educated people can be bought off by a world governing construct to endorse such draconian policies that will ultimately bring great harm and injury to fellow human beings? The incredible size, sophistication, and evil associated with the world plandemic operation beggars belief.
_________________________
The Target List Movie is coming to Amazon Prime!
We're About to Expose Big Pharma!
$1,300.00 GIVEN SO FAR. (THANK YOU)!!!
DONATIONS OF ANY AMOUNT ARE GREATLY APPRECIATED — PLEASE CLICK HERE!
We're only $700.00 away from our goal!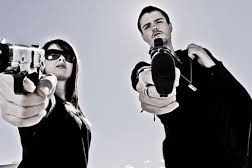 The Target List IMDb Official Movie Page 
Casting and Filming:
The auditions will be held October-November 2020 (check updates and cast announcements here), and filming is scheduled for March 2021.