When pro-vaxxers and loyal followers of the church of medicine genuflect and obediently take the synthetically made kill shot vaccines that are currently in-transit worldwide, they are going to be irreparably harmed or murdered.
Below are the steps American citizens can take when they or their loved ones want to legally obtain financial relief from said injuries:
NO LAWSUITS MAY BE FILED FOR INJURIES OR DEATHS RESULTING FROM COVID-19 VACCINES!
On March 17, 2020, the United States Department of Health and Human Services published a decree that granted covered persons and entities liability immunity from performing countermeasures against Covid-19.
The document was published in the Federal Register under the title:
According to the publication, "The Secretary is issuing this Declaration pursuant to section 319F-3 of the Public Health Service Act to provide liability immunity for activities related to medical countermeasures against COVID-19. The Declaration was effective as of February 4, 2020."
"Covered Countermeasures are any antiviral, any other drug, any biologic, any diagnostic, any other device, or any vaccine used to treat, diagnose, cure, prevent, or mitigate COVID-19, or the transmission of SARS-CoV-2 or a virus mutating therefrom, or any device used in the administration of any such product, and all components and constituent materials of any such product."
In a nutshell, there are no legal remedies available in the United States for people who become injured or are killed due to the COVID-19 vaccines. All medicines and vaccines that have been manufactured to mitigate or prevent the virus have liability immunity.
________________________________
PLEASE SIGN MY COVID-19 PETITION THAT REJECTS THE OFFICIAL NARRATIVE AND INVITATION TO TAKE THE VACCINE.
Next, screenshot your signed name on the petition platform, print a hardcopy, and keep it in a safe place.
PLEASE SIGN MY COVID-19 PETITION THAT REJECTS THE OFFICIAL NARRATIVE AND INVITATION TO TAKE THE VACCINE.
____________________________________
THE TARGET LIST MOVIE IS COMING TO AMAZON PRIME, AND WE'RE ABOUT TO EXPOSE BIG PHARMA!
UPDATE! — CAST AUDITIONS WILL BE HELD DECEMBER 20, 2020!
In association with River Rose Productions, Mad Wife Productions has announced that auditions for The Target List movie will be held in December 2020.
The pilot movie (screenplay written by MJ Palo and John Reizer) is based on the 2019 novel by John Reizer and will be filmed in March 2021. The Target List will be released in the summer of 2021 on Amazon Prime.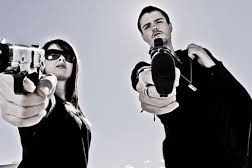 The Target List IMDb Official Movie Page 
GOFUNDME DONATIONS OF ANY AMOUNT ARE GREATLY APPRECIATED — PLEASE CLICK HERE!
$2,700.00 GIVEN SO FAR. (A HUGE THANK YOU GOES OUT TO ALL THE NOFAKENEWS VISITORS WHO HAVE SUPPORTED THIS PROJECT!) ❤