Choose the best answer!
Correct answers marked in blue!
1. What is the best way to treat a fake virus?
Hydroxychloroquine SULFATE
Vaccines
Walking in counterclockwise circles
Walking in clockwise circles
Wearing a face mask
It's impossible to treat a fake virus
None of the above
2. When was the Covid-19 virus isolated, and by whom?
February 17, 2020 – Anthony Fauci, MD
March 4, 2020 – Donald Trump
June 2, 2020 – Bill Gates
August 4, 2020 – Robert Redfield, MD
September 1, 2020 – The CDC
The virus has never been isolated by anyone
3. The PCR tests being used worldwide to diagnose the COVID-19 disease's presence is specifically looking for SARS-CoV-2 in lab specimens taken from test patients.
True

False
4. According to a 59-page document published by the CDC on their website, "no quantified virus isolates of the 2019-nCoV (covid-19 virus) are currently available."
True

False
5. In October 2019, The World Economic Forum, The Bill and Melinda Gates Foundation, and Johns Hopkins University sponsored an exercise in New York City known as EVENT 201 that was a simulated world pandemic caused by a novel coronavirus.
True

False
6. There are thousands upon thousands of medical physicians and scientists worldwide being censored by social media platforms because they are trying to speak out against the official narrative of Covid-19 that is being continually broadcast to the public through the mainstream media.
True

False
7. The Covid-19 vaccines currently being developed for mass distribution to people worldwide have been prepared without the SARS-CoV-2  virus ever being isolated or identified.
True

False
8. It is impossible to accurately list and publish Covid-19 case numbers if the virus has never been identified or isolated by scientists.
True

False
9. All vaccines currently being administered have caused severe physiological problems in humans and animals.
True

False
10. If you are harmed or irreparably injured by any of the soon to be released coronavirus vaccines, you will be able to sue and collect damages from the vaccine makers.
True

False
_____________________________________
I COULD USE YOUR HELP!
The Target List Movie is coming to Amazon Prime!
We're About to Expose Big Pharma!
$1,250.00 GIVEN SO FAR. (THANK YOU)!!!
DONATIONS OF ANY AMOUNT ARE GREATLY APPRECIATED — PLEASE CLICK HERE!
We're only $750.00 away from our goal!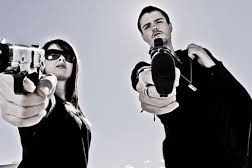 The Target List IMDb Official Movie Page 
Casting and Filming:
The auditions will be held October-November 2020 (check updates and cast announcements here), and filming is scheduled for March 2021.