Anthony Fauci, MD, wants American citizens to "bite the bullet" and cancel Thanksgiving holiday festivities this year because of the fake virus he and the medical establishment have helped promote globally.
I think American citizens and everybody else should cancel their television and mainstream media subscriptions and stop listening to hired spokespersons like Dr. Anthony Fauci. This individual has been doling out advice on mitigating a disease that doesn't exist for the entire year and without any success.
If you believe Fauci's narrative (which I do not), the Covid-19 case numbers are still out of control after people in the United States have been locked-down, wearing masks, practicing social distancing, and working from home. Do you remember the mantra, "Fifteen days to flatten the curve?" How'd that work out for everybody?
Understand this fact: People worldwide are not testing positive for Covid-19. They are testing false-positive for a rigged PCR test that was purposely designed to promote the existence of a fake virus.
Dr. Anthony Fauci
Anthony Fauci, in my opinion, is a sellout doctor and a plandemic spokesperson. His words of wisdom and advice regarding the coronavirus are the only ones allowed to be published or heard. This is how a massive worldwide psyop is operated and successfully delivered to the members of society. The fraud's designers censor credible scientists' comments and opinions while allowing quacks like Fauci to have the stage.
Each sovereign country in the world has a Dr. Fauci character, giving out the worst possible health advice to millions of healthcare consumers. And the general public eats up the advice like they're at an all-night buffet.
Americans, don't cancel Thanksgiving — cancel your subscription to Dr. Fauci! Disconnect from the mainstream news and medical idiots.
_____________________________________
The Target List Movie is coming to Amazon Prime!
We're About to Expose Big Pharma!
$1,200.00 GIVEN SO FAR. (THANK YOU)!!!
DONATIONS OF ANY AMOUNT ARE GREATLY APPRECIATED — PLEASE CLICK HERE!
We're only $800.00 away from our goal!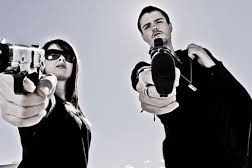 The Target List IMDb Official Movie Page 
Casting and Filming:
The auditions will be held October-November 2020 (check updates and cast announcements here), and filming is scheduled for March 2021.