If the group of people who signed their names at the end of the document below couldn't convince the United Kingdom's prime minister that sars-cov-2 is not a real virus, nobody can.
Truth be told, the sovereign "leaders" of all countries are powerless against the world governing construct running the Earth show and have zero authority to overthrow the plandemic narrative that has no scientific basis for its existence.
The question I want to be answered; who or what is actually behind the scenes running everything?
– Dr. Reizer
Click Here to Visit Document Website
___________________________________
THE TARGET LIST MOVIE IS COMING TO AMAZON PRIME, AND WE'RE ABOUT TO EXPOSE BIG PHARMA!
In association with River Rose Productions, Mad Wife Productions has announced that auditions for The Target List movie will be held in December 2020.
The pilot movie (screenplay written by MJ Palo and John Reizer) is based on the 2019 novel by John Reizer and will be filmed in March 2021. The Target List will be released in the summer of 2021 on Amazon Prime.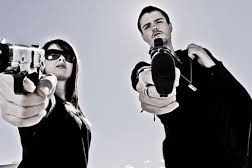 The Target List IMDb Official Movie Page 
GOFUNDME DONATIONS OF ANY AMOUNT ARE GREATLY APPRECIATED — PLEASE CLICK HERE!
$2,146.00 GIVEN SO FAR. (THANK YOU!!!)