Dr. John Reizer
The craziness never stops. It keeps getting worse, and the draconian policies being handed down to all sovereign countries by a hidden world government are also never-ending.
Thanks to a new post by Jon Rappoport, who discussed a recent video released by Del Bigtree concerning Covid-19 internment camps, I can share the important information with our visitors.
Please click on the picture below to watch the video:
_______________________
The Target List Movie is coming to Amazon Prime!
We're About to Expose Big Pharma!
$1,500.00 GIVEN SO FAR. (THANK YOU)!!!
DONATIONS OF ANY AMOUNT ARE GREATLY APPRECIATED — PLEASE CLICK HERE!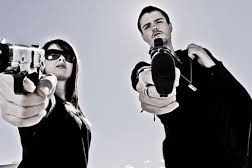 The Target List IMDb Official Movie Page 
Casting and Filming:
In person auditions will be held on December 20, 2020 (check updates and cast announcements here), and filming is scheduled for March 2021.