Prediction:
The prediction below was submitted to me by a source I relied upon in the 2016 Election. The source predicted a Trump win four years ago. Keep in mind, this is not my prediction, and it deviates far away from practically every other prediction model I have seen. — Dr. Reizer
Update:
It appears as if the face mask candidate will win the US presidency. My source's prediction was wrong about the election outcome but correct about the contest being much closer than all the other models predicted. Either result ultimately translates into a loss for Americans.
_______________________
The Target List Movie is coming to Amazon Prime!
We're About to Expose Big Pharma!
$1,500.00 GIVEN SO FAR. (THANK YOU)!!!
DONATIONS OF ANY AMOUNT ARE GREATLY APPRECIATED — PLEASE CLICK HERE!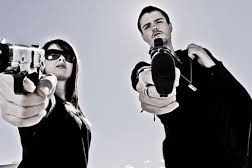 The Target List IMDb Official Movie Page 
Casting and Filming:
In person auditions will be held on December 20, 2020 (check updates and cast announcements here), and filming is scheduled for March 2021.