The CDC clearly states the coronavirus does not exist on page 39 of a CDC document titled,  "CDC 2019-Novel Coronavirus (2019-nCoV) Real-Time RT-PCR Diagnostic Panel."  Under the heading, PERFORMANCE CHARACTERISTICS, the document reads, "Since no quantified virus isolates of the 2019-nCoV are currently available…"
Read more about this document on John Rappoport's website by clicking here!
Note the date associated with the document: 07/13/2020
What this means in plain language is that the PCR tests have been designed to trigger false-positive lab results based on a genetic signature that is not the COVID-19 virus. This is what I have been writing about for months. Here is the proof, and it has been written and revealed by the CDC.
Every health regulatory agency in the world and every sovereign government that has locked-down its citizens and helped promote the medical fraud known as the world pandemic should be held liable for crimes against humanity.
People worldwide should demand an immediate end to all lockdowns and a return to normal life!
_____________________________________
The Target List Movie is coming to Amazon Prime!
We're About to Expose Big Pharma!
OVER $1,000.00 GIVEN SO FAR. (THANK YOU)!!!
DONATIONS OF ANY AMOUNT ARE GREATLY APPRECIATED — PLEASE CLICK HERE!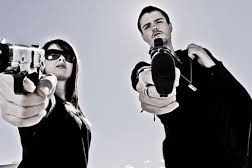 The Target List IMDb Official Movie Page 
Casting and Filming:
The auditions will be held October-November 2020 (check updates and cast announcements here), and filming is scheduled for March 2021.