Subtle Sabotage is a well-written book about the author's struggle with alcohol addiction while simultaneously dealing with a vaccine-injured child.
There is no misinformation in the book concerning a link between Autism and vaccines.
There are millions of people each year who suffer unknowingly from vaccine injuries that go unreported by physicians. Autism is only one type of disorder caused by these pharmaceutical products. There are many more.
FIVE-STARS
I say to those who write comments that protect the vaccine paradigm, without a clue about the misinformation they are providing – please stop the practice and stop parroting the disinformation coming from the vaccine manufacturers.
Vaccines are synthetically created toxins that attack animal and human immune systems, allowing specifically engineered diseases to spread throughout the worldwide population over time. The vaccine industry regularly creates new diseases (intellectual properties) and then profits from them indefinitely.
Thank you, Lisa Hakes, for having the strength and courage to author such an important book.
Highly recommended!
_______________________
The Target List Movie is coming to Amazon Prime!
We're About to Expose Big Pharma!
$1,500.00 GIVEN SO FAR. (THANK YOU)!!!
DONATIONS OF ANY AMOUNT ARE GREATLY APPRECIATED — PLEASE CLICK HERE!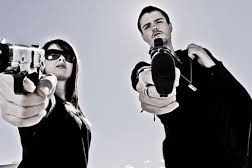 The Target List IMDb Official Movie Page 
Casting and Filming:
In person auditions will be held on December 20, 2020 (check updates and cast announcements here), and filming is scheduled for March 2021.