The few who control the many have already stolen 2020 from the people. Are we going to sit back in our homes wearing face masks for the foreseeable future, letting them get away with the same criminal activities and without even putting up a fight?
I've been thinking about all the things that we humans have been missing out on this year. It's truly amazing how easy it is to forget what we are ultimately sacrificing when we sit back and remain complacent, obeying draconian policies that have been handed down to different managing governments globally by a world governing construct that remains hidden and in the shadows.
One of the visitors to NoFakeNews is a talented songwriter, and she often shares her work with me. I asked permission to post her latest song because it reminds me of everything we are all missing out on in life due to the fakery that has been dished out by the psychopaths running things behind the scenes.
Have a listen to a great song by Sandy Edwards.
"Reminds Me of You"
_____________________________________
The Target List Movie is coming to Amazon Prime!
We're About to Expose Big Pharma!
$1,250.00 GIVEN SO FAR. (THANK YOU)!!!
DONATIONS OF ANY AMOUNT ARE GREATLY APPRECIATED — PLEASE CLICK HERE!
We're only $750.00 away from our goal!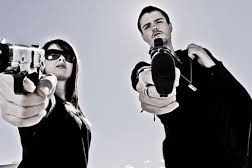 The Target List IMDb Official Movie Page 
Casting and Filming:
The auditions will be held October-November 2020 (check updates and cast announcements here), and filming is scheduled for March 2021.