The universe has a wonderful sense of humor. In the mail today, I received a solicitation to join a Covid-19 vaccine research study by a company called Acurian Health. Sending this offer to me is tantamount to sending a vegan an invitation to attend a dinner at a Brazilian steakhouse.
The company wanted to know if I would trade my health and life for $1,220.00. They wrote in their offer below, "Your health will be closely monitored by doctors and specialists throughout the course of the study." (Hehehehe)
What are these people going to study? (Not me!)
I think they want to give me a vaccine and see if I grow a second head or survive for 30 days without suffering a severe neurological disorder.
I can't believe that people are stupid enough to take an experimental poison for any amount of money, let alone $1,220.00.
I will pass on the opportunity and forward this offer to the governor of South Carolina and some other prominent government leaders. They're the ones telling everybody how great the vaccine will be. Perhaps they'll be willing to roll the dice and take the experimental vaccine. After all, they're elected to public office positions to serve the public. Here's a great way that these public servants can help others and advance Covid-19 research simultaneously.
_________________________
The Target List Movie is coming to Amazon Prime!
We're About to Expose Big Pharma!
$1,250.00 GIVEN SO FAR. (THANK YOU)!!!
DONATIONS OF ANY AMOUNT ARE GREATLY APPRECIATED — PLEASE CLICK HERE!
We're only $750.00 away from our goal!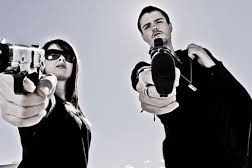 The Target List IMDb Official Movie Page 
Casting and Filming:
The auditions will be held October-November 2020 (check updates and cast announcements here), and filming is scheduled for March 2021.