People are writing and commenting on a global military intelligence website that has been used by many countries as a guide for strategic military statistics and reports. According to the information, I have read, the website deagel.com has had an Internet presence that dates back to 2003.
According to some sources, deagel has partnered with:
National Security Agency
North Atlantic Treaty Organization (NATO – OTAN)
Organization for Economic Co-operation and Development (OECD)
OSCE
Russian Defense Procurement Agency
Stratfor
The World Bank
United Nations (UN)
Deagel has gone on the record predicting a 78% population decline in the United States by 2025. It reports a similar dropoff of population numbers for Australia, Denmark, Germany, Japan, the United Kingdom, and other NATO countries.
Click on Chart Below to View Source
Deagel's mysterious predictions about certain countries' coming depopulation were made long before the Covid-19 world pandemic fakery began. Some sources I have read claim the predictions existed back in 2014. The numbers were updated at one point, from 64 million to 100 million in the United States. Nonetheless, a drop in population from 327 million to 100 million is quite significant in such a short period.
I have read articles and explanations by some analysts who claim that the sudden drop in population numbers for some countries is based on insiders' beliefs that a nuclear war will transpire in the next several years, and the territories that show a drastic population dropoff get affected the worst.
I am not a believer in nuclear weapons technology for many reasons that I will not get into in this particular post. There are articles I have written on NoFakeNews that discuss my opinions and ideas about that controversial subject. Regardless of that deep rabbit hole, some insiders, connected with people in the know, have believed for a long time that population numbers of many countries are going to take a massive hit in the not so distant future.
Once again, we have to ask the questions: Is the information on the deagel website accurate? Is the information a reflection of the upcoming vaccine programs tied to the plandemic? Is something else about to happen that we are completely overlooking?
As always, your intelligent comments and opinions are greatly appreciated.
_____________________________________
The Target List Movie is coming to Amazon Prime!
We're About to Expose Big Pharma!
$1,200.00 GIVEN SO FAR. (THANK YOU)!!!
DONATIONS OF ANY AMOUNT ARE GREATLY APPRECIATED — PLEASE CLICK HERE!
We're only $800.00 away from our goal!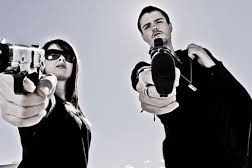 The Target List IMDb Official Movie Page 
Casting and Filming:
The auditions will be held October-November 2020 (check updates and cast announcements here), and filming is scheduled for March 2021.