This panel discussion included a wide-ranging and educative conversation covering the rise of techno supremacy in China, the DNA and biometrics harvesting of billions for use in large-data databases, and AI.
The panelists also discussed the tying of DNA to organ-harvesting and organ-selection in light of the repression and crimes against humanity on the Uyghurs and Falun Gong, the modeling of NWO techno enslavement via repressive social credit systems and vaccine passes.
The intended rollout of digital currencies worldwide and the great need to stop this tide toward human extinction and digital enslavement was also covered.
This impassioned and powerful panel was led by Cyrus A. Parsa, Dr. Enver Tohti, Ellen Brown, Dr. John Reizer, Professor Tim Canova, Michael Ough, Fiona Marie Flanagan, and hosted by Michelle Young and Ramola D.
Please share this important panel discussion widely, especially send it to other groups working worldwide with the same aims in mind: to halt the fast-rolling-out techno-enslavement of global Communism, the NWO, Great Reset, and Agenda 21/2030.
This panel may be contacted by other groups by sending an email to Michelle Young and Ramola D at ramolad@everydayconcerned.net.
Thank you very much.
_________________________________
PLEASE SIGN MY COVID-19 PETITION THAT REJECTS THE OFFICIAL NARRATIVE AND INVITATION TO TAKE THE VACCINE.
Next, screenshot your signed name on the petition platform, print a hardcopy, and keep it in a safe place.
PLEASE SIGN MY COVID-19 PETITION THAT REJECTS THE OFFICIAL NARRATIVE AND INVITATION TO TAKE THE VACCINE.
____________________________________
THE TARGET LIST MOVIE IS COMING TO AMAZON PRIME, AND WE'RE ABOUT TO EXPOSE BIG PHARMA!
UPDATE! — CAST AUDITIONS WILL BE HELD DECEMBER 20, 2020!
In association with River Rose Productions, Mad Wife Productions has announced that auditions for The Target List movie will be held in December 2020.
The pilot movie (screenplay written by MJ Palo and John Reizer) is based on the 2019 novel by John Reizer and will be filmed in March 2021. The Target List will be released in the summer of 2021 on Amazon Prime.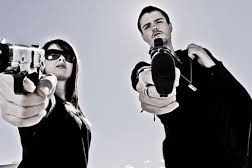 The Target List IMDb Official Movie Page 
GOFUNDME DONATIONS OF ANY AMOUNT ARE GREATLY APPRECIATED — PLEASE CLICK HERE!
$2,700.00 GIVEN SO FAR. (A HUGE THANK YOU GOES OUT TO ALL THE NOFAKENEWS VISITORS WHO HAVE SUPPORTED THIS PROJECT!) ❤