By Van Robison
Every nation on Earth is being held hostage to a psychological force that is so fanatical that mankind has become mentally paralyzed.  Wearing face masks and social distancing are draconian measures that are stupefying, illogical, and prove that most human beings are simple-minded pawns of mass-propaganda. It is all mind-conditioning through public television.

The creators of this fake pandemic are not stupid. They are, in fact, evil geniuses. They have no conscience and laugh all the way to the bank over the profits they will make from their vaccines. While many see through the fog of utter deception, many more are blind to reality.

Never in human history has mankind been so manipulated as now in this mind-bending fake worldwide "pandemic." It leaves critical thinkers speechless.

There need to be public television stations that are not controlled by liars, mind-manipulation, and endless propaganda. Truth is a disease to every public "news" source and including Hollywood.

Are there any multi-billionaire sources out there willing to establish truth-television?
____________________________________
The Target List Movie is coming to Amazon Prime!
We're About to Expose Big Pharma!
OVER $1,000.00 GIVEN SO FAR. (THANK YOU)!!!
DONATIONS OF ANY AMOUNT ARE GREATLY APPRECIATED — CLICK HERE!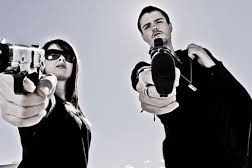 The Target List IMDb Official Movie Page 
Casting and Filming:
The auditions will be held October-November 2020 (check updates and cast announcements here), and filming is scheduled for March 2021.