No matter how many times it is explained to people that sars-cov-2 has never been isolated or properly identified in a laboratory by real scientists, the vast majority of the world's population still fails to understand that the global pandemic is a well-orchestrated psyop.
I read an article earlier today discussing the high number of false-positive Covid-19 case numbers associated with PCR testing. I am sorry, but that is not an accurate assessment of the current scenario. All Covid-19 case numbers are false-positive because the damn virus hasn't been discovered.
Until a virus has been identified, you can't produce lab tests to locate it in human systems. It's impossible. You can't shoot a gun and hit a target any percent of the time if the target doesn't exist.
Until a virus has been identified, you can't produce a vaccine to protect a population against the germ.
Democrats want to continue to have every person in America wear a face mask to stay safe from a fake virus. Republicans want to tell everybody that the fake virus is not that bad and can be mitigated using antimalarial drugs.
Both political parties want people to believe that the virus was made in a laboratory in China and released into the world. No, it was not! Covid-19 was never made in a laboratory, and it was not the result of someone in that same country eating a bat.
The official narrative being spread around by both political parties is a lie.
Understand these facts and don't forget them:
No Covid-19 virus has ever been isolated or identified by a scientific body.
The PCR tests being used to diagnose the disease are not detecting a Covid-19 virus.
There have been zero cases of Covid-19 detected in the world.
You are being lied to about a fake disease by governments worldwide.
The Covid-19 vaccines being manufactured cannot protect you from a nonexistent virus.
Large numbers of people will get ill from the coming vaccines.
You cannot sue the vaccine makers if you or a loved one is irreparably harmed by the product.
Face masks do not protect people from a virus that does not exist.
If you wear a face mask, you are harming your body.
You should wake up and stop doing things that are feeding into the fake virus narrative.
A big part of the 2020 US presidential election is centered on the coronavirus, which is outright fraud. As long as political parties continue to breathe life into a nonexistent viral microbe, we are going to continue to be held hostage by a worldwide medical scam that was written by gifted science-fiction writers.
_______________________
The Target List Movie is coming to Amazon Prime!
We're About to Expose Big Pharma!
$1,325.00 GIVEN SO FAR. (THANK YOU)!!!
DONATIONS OF ANY AMOUNT ARE GREATLY APPRECIATED — PLEASE CLICK HERE!
We're only $675.00 away from our goal!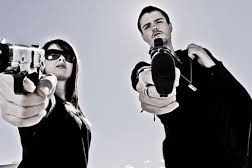 The Target List IMDb Official Movie Page 
Casting and Filming:
The auditions will be held October-November 2020 (check updates and cast announcements here), and filming is scheduled for March 2021.