By Van Robison
The oceans of the world could not contain the tears of human suffering. Human suffering is endless. A great deal of this suffering is man-made. Of course, there are natural disasters that cause massive suffering in the lives of many. It never ends.
All wars are man-made and the cause of great human pain.
Vaccines are man-made and the sources of autism. Vaccine injuries have been destroying human lives for decades. As a parent, if you have witnessed your infant's death who was vaccine injured, you know beyond a shadow of a doubt that vaccines killed your baby.
It does not matter what the psychopaths say because you know that your baby or child was destroyed by a man-made synthetic poison.
Nothing on Earth comforts the heart and soul of a person who has lost a loved one at the hands of the diabolical vaccine industry.
All human beings are potentially victimized by psychopaths who pretend to be experts about human health.
BEWARE!
_________________________
The Target List Movie is coming to Amazon Prime!
We're About to Expose Big Pharma!
$1,250.00 GIVEN SO FAR. (THANK YOU)!!!
DONATIONS OF ANY AMOUNT ARE GREATLY APPRECIATED — PLEASE CLICK HERE!
We're only $750.00 away from our goal!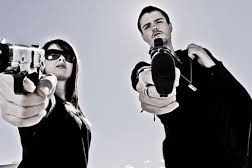 The Target List IMDb Official Movie Page 
Casting and Filming:
The auditions will be held October-November 2020 (check updates and cast announcements here), and filming is scheduled for March 2021.