If the 2020 US presidential election results are reversed, what would this mean for America? How would the country's citizens react to such a happening? Would there be civil unrest? How do you think this would affect the fakery going on concerning the plandemic?
I would like to have readers' thoughts and opinions.
Note: I am aware that the MSM products have declared Mr. Biden the winner in the recent election, and that an official decision has yet to be certified by the electoral college.
I want our readership's opinions regarding the way they believe the majority of US citizens would react to a potential reversal in different state election results that could change the result that has been projected by the MSM.
Dr. Reizer
___________________________________
THE TARGET LIST MOVIE IS COMING TO AMAZON PRIME, AND WE'RE ABOUT TO EXPOSE BIG PHARMA!
In association with River Rose Productions, Mad Wife Productions has announced that auditions for The Target List movie will be held in December 2020.
The pilot movie (screenplay written by MJ Palo and John Reizer) is based on the 2019 novel by John Reizer and will be filmed in March 2021. The Target List will be released in the summer of 2021 on Amazon Prime.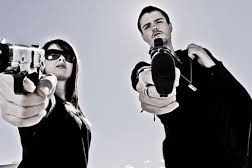 The Target List IMDb Official Movie Page 
GOFUNDME DONATIONS OF ANY AMOUNT ARE GREATLY APPRECIATED — PLEASE CLICK HERE!
$1,846.00 GIVEN SO FAR. (THANK YOU!!!)