If you want a fair estimate of what the surviving world population might be ten years from now, take a ride through your community and count the number of people not wearing face masks.
The Covid-19 virus has never been isolated or identified by anyone in the world, yet they are preparing a vaccine for almost every human being on the planet?
_____________________________________
The Target List Movie is coming to Amazon Prime!
We're About to Expose Big Pharma!
OVER $1,000.00 GIVEN SO FAR. (THANK YOU)!!!
DONATIONS OF ANY AMOUNT ARE GREATLY APPRECIATED — PLEASE CLICK HERE!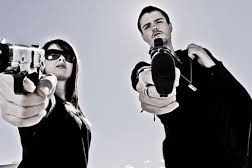 The Target List IMDb Official Movie Page 
Casting and Filming:
The auditions will be held October-November 2020 (check updates and cast announcements here), and filming is scheduled for March 2021.