PSYOP WATCH!!!
While I was on the radio last evening, the POTUS and FLOTUS tested false-positive for the COVID-19 fake virus. This might be another huge psyop developing in front of our eyes.
The general public must not be embracing the official narrative seriously enough. The POTUS and FLOTUS testing false-positive, at this stage of the game, suggests another psyop could be in play.
Notice the timing of this event and the false-positive case numbers being reported in the NFL. This could be another attempt to lockdown everything. It's something to pay close attention to and monitor. We will have to wait and see what happens. –Dr. Reizer
______________________________________
The Target List Movie is coming to Amazon Prime!
We're About to Expose Big Pharma!
DONATIONS OF ANY AMOUNT ARE GREATLY APPRECIATED — CLICK HERE!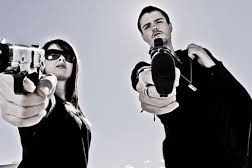 The Target List IMDb Official Movie Page 
Casting and Filming:
The auditions will be held October-November 2020 (check updates and cast announcements here), and filming is scheduled for March 2021.