By Lisa Hakes
I have read comments here on NoFakeNews about how vaccines have negatively affected people. I empathize with the victims. Vaccines have also negatively affected my son, now an adult. He was diagnosed with autism at age four. In my opinion, an autism diagnosis is a cover-up for VACCINE POISONING. Dealing with my son's behaviors over the years has been exhausting. Medications have only made his situation worse. However, with the love and persistence of our family, he can still live at home.
(Dr. Reizer, I have been hesitant to put this on your forum. If you decide not to put this on it, I will understand.) I wrote a book, "Subtle Sabotage," which includes great detail about how our son's condition has affected his life and family life. The publication discusses how his immune system has been shattered and how he has a dysfunctional detox system. His condition is more than a neurological disorder as they describe autism to be.
His condition makes it very easy for me to be convinced; covid is a hoax and a set up for the vaccines to come. The people in control do not care whose lives they destroy.
I should add that the first half of my book is about my own struggles of recovering from alcoholism. I have been sober for approximately 30 years. Also, I came to believe that there are people in this world that are not as they seem to be. Ironically, I wrote this book last year. I never would have thought at the time that things would become so bad.
Currently, my book is on kindle unlimited on Amazon and will be for a few months. I did do the get free five-day promotion, but it is almost over. It ends tonight, November 1st, at 11:59pm. It was not originally my plan to put this on nofakenews. I think the recent talk of vaccines has given me an incentive to push my book. It is not about coronavirus, but I hope to dissuade people from getting the coming vaccines.
_______________________
The Target List Movie is coming to Amazon Prime!
We're About to Expose Big Pharma!
$1,500.00 GIVEN SO FAR. (THANK YOU)!!!
DONATIONS OF ANY AMOUNT ARE GREATLY APPRECIATED — PLEASE CLICK HERE!
We're only $500.00 away from our goal!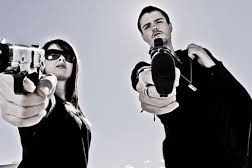 The Target List IMDb Official Movie Page 
Casting and Filming:
The auditions will be held in November 2020 (check updates and cast announcements here), and filming is scheduled for March 2021