As many visitors to the NoFakeNews website already know, I have been engaged in a long battle against big pharma and the medical-industrial complex.
During my 34 years as a practicing chiropractor, I have watched patients, friends, and family members succumb to cancer and the treatment protocols administered by medical professionals to treat the diseases present in those individuals.
Before this whole COVID-19 fakery began, I focused my time and creative energies on another critical project.
In 2019, I wrote a novel, The Target List, that became an audiobook on the Audible platform. The story received strong reviews despite the fact it addressed a topic that most in society consider off-limits to criticism: big pharma.
In late 2019, I made an important contact with a talented screenwriter who read my novel. We collaborated on a project that transformed the book into a full-length screenplay.
Fast forward to the present; The Target List screenplay is a remarkable story that we believe, based on industry feedback, is very marketable.
My co-writer, MJ Palo, has written several award-winning screenplays and has a feature Hollywood movie soon to be released titled Baby Money, starring Danay Garcia. We both believe The Target List can be made into a successful film.
UPDATE:
The Target List Pilot Movie is now in pre-production and will be released on Amazon Prime in the summer of 2021
Although we have already secured the necessary funding for this project through several investors, we are looking for extra financial help to offset some of the miscellaneous filming expenses. All donations will be used exclusively for the production of the movie.
Auditions and casting for The Target List will begin this month. The movie will be filmed in March 2021. After post-production has been completed, the movie will be released on Amazon Prime and other distribution outlets.
If you are interested in helping us expose the criminal cancer industry worldwide by donating money to produce the film, please visit the movie's official GoFundMe Page. We are offering donors some interesting perks.
UPDATE:
The Target List – GoFundMe campaign has been up and running for only one week. As of this writing, we have already raised over $1,000.00 of the $2,000.00 we set as our goal. I wanted to take this opportunity to thank those individuals who have generously donated funds to this project.
_____________________________________
The Target List Movie is coming to Amazon Prime!
We're About to Expose Big Pharma!
OVER $1,000.00 GIVEN SO FAR. (THANK YOU)!!!
DONATIONS OF ANY AMOUNT ARE GREATLY APPRECIATED — PLEASE CLICK HERE!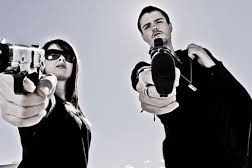 The Target List IMDb Official Movie Page 
Casting and Filming:
The auditions will be held October-November 2020 (check updates and cast announcements here), and filming is scheduled for March 2021.