Another important video being censored by the good people at YouTube!
Read more information and full transcript by clicking the link below:
480966057-The-Corona-Scandal-renown-lawyer-is-suing-the-promoters-of-the-corona-panic-for-Crimes-Against-Humanity-updated-link
_____________________________________
The Target List Movie is coming to Amazon Prime!
We're About to Expose Big Pharma!
$1,150.00 GIVEN SO FAR. (THANK YOU)!!!
DONATIONS OF ANY AMOUNT ARE GREATLY APPRECIATED — PLEASE CLICK HERE!
We're Only $850.00 away from our goal!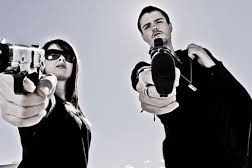 The Target List IMDb Official Movie Page 
Casting and Filming:
The auditions will be held October-November 2020 (check updates and cast announcements here), and filming is scheduled for March 2021.