The PPJ Gazette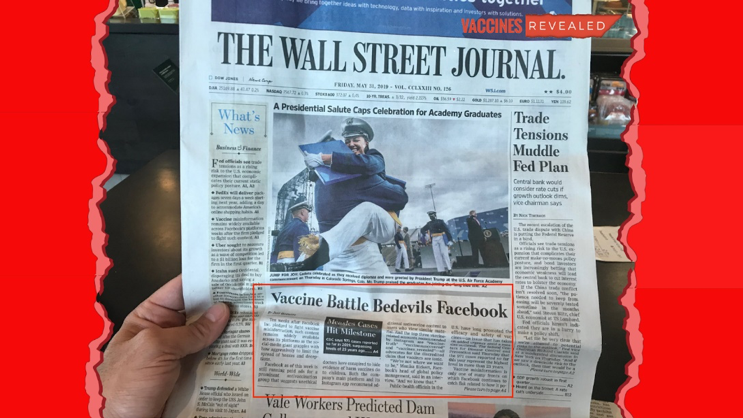 The Friday, May 31st edition of The Wall Street Journal published an article on the front page, above the fold: "Vaccine Battle Bedevils Facebook."
The article blasts Facebook for, ironically, not following up fast enough on their decision to censor information about vaccine safety. Vaccines Revealed is mentioned:
"And the top three vaccine-related accounts recommended by Instagram are 'vaccinetruth' 'vaccinesuncovered' and 'vaccines_revealed'—all advocates for the discredited claim that vaccines are toxic."
In a nation that has historically prided itself in its democracy, individual rights, and freedom of the press, it's hard to understand how a major publication can decry a public media platform's failure to silence a group that's speaking out, within their rights, about an issue as important as this one.
What Does "Misinformation" Mean?
The Wall Street Journal, Facebook, Amazon, and others who are accusing vaccine safety advocates of spreading "misinformation" need to clarify what they mean by…
View original post 695 more words