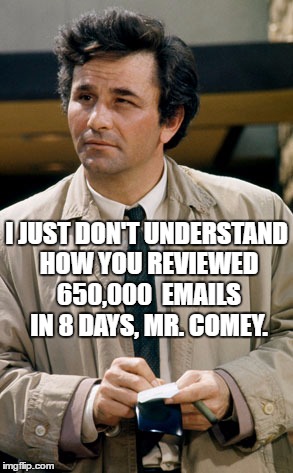 Dear American Voters,
On November 8, 2016 you will have a once-in-a-lifetime opportunity to send a strong message to Hillary Clinton and her Illuminati masters. You can ultimately do what the FBI and DOJ have refused to do. You can finally hold Hillary Clinton accountable for all her past actions. As an American voter you will have the power that is required to finally retire Hillary Clinton from her life in politics. As an American voter you will have an opportunity to elect a real president, Donald Trump that will try to make America great again.
If you're tired of a country that is continuously bogged down with corrupt leaders and corrupt government agencies, vote for a man that can help "drain the swamp" in Washington, DC. It really is up to you. You can right a wrong that has been going on for far too long.
Don't let Hillary Clinton destroy America. Don't teach your children that it's okay to lie, cheat, and steal. If you cast your one and only vote for Hillary Clinton on election day, you will instantly become an accomplice in the theft and destruction of your country. You may have to tell your children that you voted for a woman that made millions of dollars by selling state secrets to foreign countries and put our military troops in jeopardy. And she'll most likely do it again. Why wouldn't she? If American voters won't hold her accountable, who will? The FBI? The DOJ?
Your vote is important this Tuesday because it gives you as much power as anyone else voting in America. Regardless of how much money you earn, how rich or poor you are, you will have a chance on this one day to vote and make an important decision for your country. Make your vote count on election day for something that is good in the world. Don't vote for a candidate that will maintain the same kind of corruption and dishonesty that has been taking place for years at the highest levels of the US government.
Thank you for taking the time to read this letter and for taking the time to vote this election day.
Sincerely,
Gina Flores
Editor at NoFakeNews