THE TIMELINE:
August 21, 2019 – Johns Hopkins Center for Health Security to host Event 201, a global pandemic exercise
October 15, 2019 – Players for Event 201, a pandemic exercise, include global business leaders and prominent government and public health leaders—livestream open to all
January 17, 2020 – The Johns Hopkins Center for Health Security, World Economic Forum, and Bill & Melinda Gates Foundation Call for Public-Private Cooperation for Pandemic Preparedness and Response
Organizations release 7 recommendations in a joint call to action
Straight from the official website —
Event 201 simulates an outbreak of a novel zoonotic coronavirus transmitted from bats to pigs to people that eventually becomes efficiently transmissible from person to person, leading to a severe pandemic. The pathogen and the disease it causes are modeled largely on SARS, but it is more transmissible in the community setting by people with mild symptoms.
The disease starts in pig farms in Brazil, quietly and slowly at first, but then it starts to spread more rapidly in healthcare settings. When it starts to spread efficiently from person to person in the low-income, densely packed neighborhoods of some of the megacities in South America, the epidemic explodes. It is first exported by air travel to Portugal, the United States, and China and then to many other countries. Although at first some countries are able to control it, it continues to spread and be reintroduced, and eventually no country can maintain control.
Covidiot: Someone who refuses to listen to logic and believes the coronavirus is real despite the facts that the microbe has never been isolated and the PCR tests are totally unreliable.
There is no possibility of a vaccine being available in the first year. There is a fictional antiviral drug that can help the sick but not significantly limit the spread of the disease. (Sound familiar – Hydroxychloroquine is an antimalarial drug still being touted as the great panacea for the fake Covid-19 virus in the real-life simulation.)
Since the whole human population is susceptible, during the initial months of the pandemic, the cumulative number of cases increases exponentially, doubling every week. And as the cases and deaths accumulate, the economic and societal consequences become increasingly severe.
The scenario ends at the 18-month point, with 65 million deaths. The pandemic is beginning to slow due to the decreasing number of susceptible people. The pandemic will continue at some rate until there is an effective vaccine or until 80-90 % of the global population has been exposed. From that point on, it is likely to be an endemic childhood disease. (Covid-19 is a new intellectual property owned by big pharma that will have unlimited vaccine royalties in the future.)
THE PLAYERS INVOLVED WITH EVENT 201: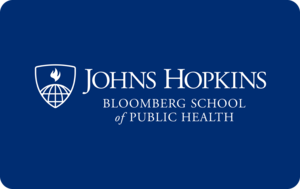 FAST FORWARD TO MARCH 2022
EVENT 201 was the dress rehearsal for COVID-19, and none of what we have gone through up until right now has anything to do with a real virus.
The entire plandemic has been brought to fruition and made possible by a rigged PCR test that was set up and calibrated to register false-positive results in a significant percentage of the world's population. Learn this fact, commit it to memory, and understand what we are experiencing; it's not a real virus!
The vaccines are bioweapons designed to cull a significant portion of the global population!
_____________________________________
We are about to tell an important story…
…and need your help promoting it to others! Please watch and share The Target List pilot movie with as many of your friends and family members as possible. The more people who view the pilot, the more likely people will watch the full feature production coming out in 2023. — Dr. Reizer
Target List, the feature film will honor fallen heroes and serve to help us remember the brave healthcare professionals that have lost their lives simply because they wrote about things that certain groups forbade. These truthers were placed on a target list because they wanted to shed light on helpful modalities and procedures that could allow human beings to better express health.
Watch our pilot film for free!
Target List — A Feature Film
INVENTING A CURE FOR CANCER WAS THEIR FIRST MISTAKE…
After announcing a ground-breaking cancer cure, five members of the research team are targeted by an assassin hired by the big pharma. When two researchers escape the attack, they soon find themselves framed for the crime and on the killer's target list.
Last year Mad-Wife productions filmed and produced the pilot movie The Target List. The story will now become a full-feature movie that will be released in 2023 under the title Target List.
_________________________
Please donate a few dollars to help us with our upcoming movie.
Thanks for the support!

Use of donations:
All donations will be used exclusively for the production of the movie.

Perks:
–Donate $100 and get a Thank You credit in the film.
–Donate $200 and get a Thank You credit in the film as well as a signed copy of the screenplay.
–Do you have a product or business you would like to highlight in the movie? Contact us — we are offering product placement in the film!