Justice4Poland.com
August 1, 2020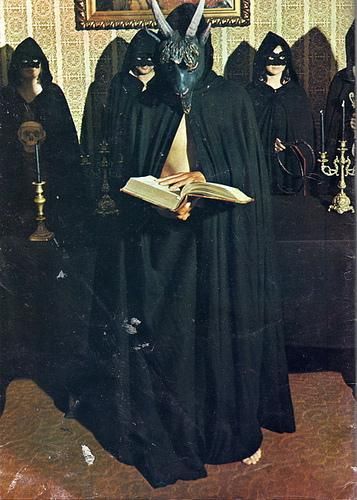 (Masks are the hallmark of Satanism. Occult means "hidden.")
When healthy people are treated like 
we have a deadly contagion, 
the real message is,
in the eyes of the Illuminati,
we arethe deadly disease. 
The civil war is between
the Illuminati/ people 
who go along with this treatment, 
and those who do not.
by Henry Makow PhD
When I arrived at the dentist's office yesterday, the receptionist motioned me over to a table where she ritualistically administered a hand sanitizer.
Then, a questionnaire where I attested that I was not showing symptoms of a deadly virus; had not been out of province for 14 days, and had not had contact with COVID cases.
Then, she took my temperature and administered a blood test.
After determining I was not sick, she handed me a facemask to wear in the waiting room.
When I took…
View original post 1,549 more words